New Nikon D610 SLR could help you avoid getting shushed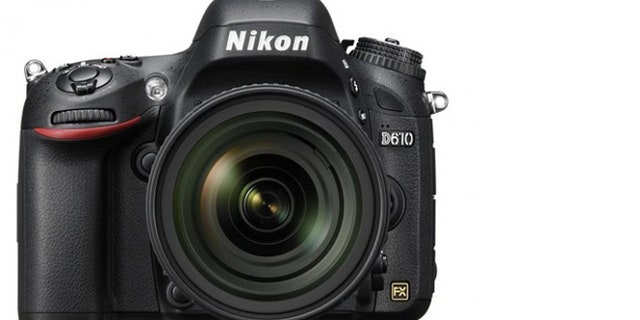 Have you been shushed by people around you as you snap photos at important events such as weddings and school plays? The new 24-megapixel Nikon D610 full-frame SLR offers what the company calls Quiet Continuous Shutter mode, which attempts to muffle the clatter of the camera's mechanism.
This mode lets you snap off shots at three frames per second; in the noisier normal mode, you can fire off shots more quickly, up to six frames per second.
For more information on SLRs, check our buying guide and Ratings for digital cameras.
The Quiet Continuous Shutter mode is just one of several new and notable features on this new SLR. Like its predecessor, the Nikon D600, this camera has a full-frame sensor, which is larger than sensors found in most consumer-level SLRs. That means it should perform very well in low-light situations.
The white balance system has also been tweaked, which Nikon says will allow you to capture more vivid blue skies and more natural-looking subjects in artificial light.
With two memory card slots available, you can use one card as a backup, or designate one card for still photos and one for video. And you not only can capture full HD-resolution video at 1080p, but you can also alter the frame rate to 24p or 30p.
The Nikon D610 will be available later this month in several configurations: body only, $2,000; with a 24-85mm lens, $2,600; and with a 28-300mm lens, $3,100.
—Terry Sullivan
Copyright © 2005-2013 Consumers Union of U.S., Inc. No reproduction, in whole or in part, without written permission. Consumer Reports has no relationship with any advertisers on this site.