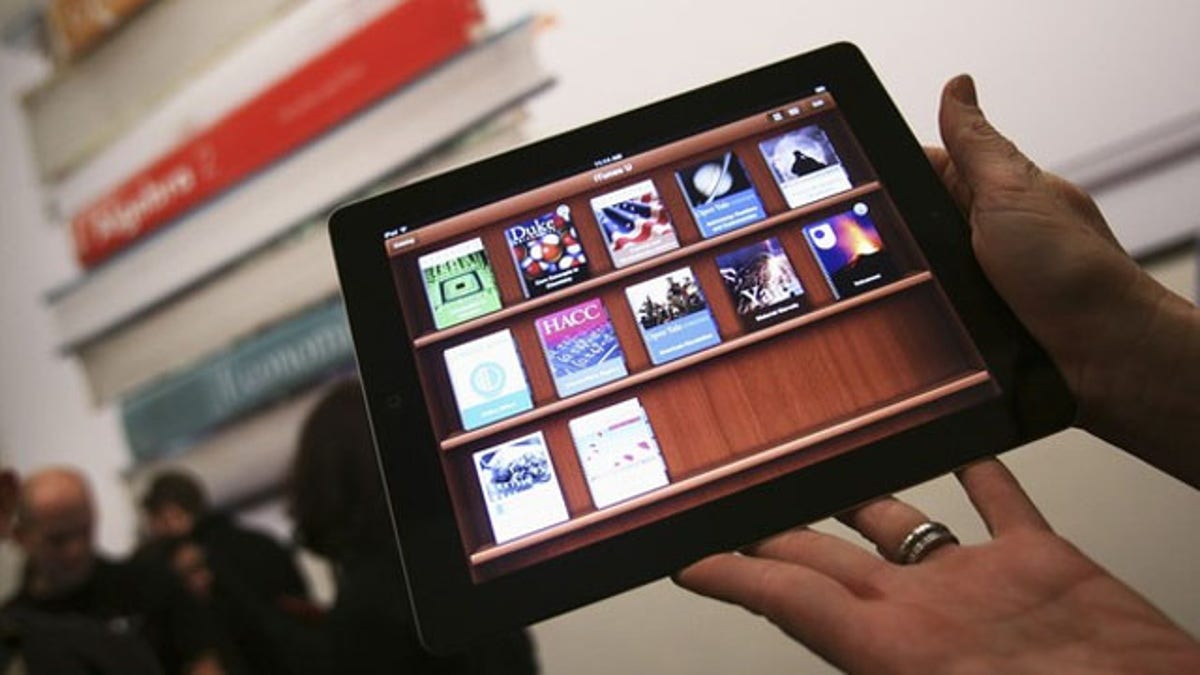 Apple's next-generation iPad tablet will go on sale in initial launch markets on March 16th according to a new report. Citing an unnamed "Apple Store source."
Apple watcher 9to5Mac claims that preparations are being made for an event within Apple Stores that is scheduled to take place on the 16th.
Given the timing, it seems likely that such an event would focus on Apple's iPad 3 — or iPad HD, as it may be called. Apple Stores will reportedly host a separate event some time after the 16th, but details surrounding this possible additional product launch were not made available.
Apple is expected to take the wraps off its next-generation iPad on Wednesday during a press conference in San Francisco. While the Cupertino, California-based company may have a few surprises in store for us, Apple's supply chain has been leaking like a sieve over the past few months. The result is what should be a relatively complete picture of the "iPad 3″ — or "iPad HD," as it may be named — that has come together as follows:
High-definition display — Apple's next-generation iPad will sport a Retina-like HD display that packs four times the pixels (2,048 x 1,536) in the same 9.7-inch size. The result should be absolutely gorgeous.
4G LTE — The rumor mill has gone back and forth about 4G, but our exclusive report from last month made embedded 4G LTE connectivity a very likely possibility.
Quad-core — The new iPad is expected to feature a quad-core Apple A6 processor to make this the smoothest iPad yet. Rumors of an enhanced dual-core A5X chip surfaced recently, but many speculate that the new dual-core chip may be destined for other devices rather than the next iPad.
Slightly thicker case — That amazing new display is going to need some more juice to ensure battery life isn't compromised, and the new iPad is expected to be about 1 millimeter thicker than the current iPad 2.
Better battery — Early reports suggested the new iPad would feature double the battery life of the iPad 2, but those rumors have become a bit foggy in light of the new iPad's HD display. It's possible that the bigger battery Apple is using in its upcoming iPad is merely intended to compensate for the new screen.
Better camera — Leaked images of the new iPad's case show a bigger camera lens, but megapixel count is still a mystery. Rumors have ranged from 3 megapixels up to the same 8-megapixel unit in Apple's iPhone 4S.
iOS 5.1 — Developers have had their hands on iOS 5.1 for quite some time now, and the new iPad will be the first device to launch with the new build pre-installed.
Brand new iPad, same old pricing — Despite earlier rumors, expect six versions of Apple's new tablet, with three Wi-Fi-only models priced at $499, $599 and $699, and cellular connectivity available for each at a $130 premium. Apple may also sell a new version of its iPad 2 with less internal storage for $399 alongside its next-generation iPads.
Is there room for any surprises? Will Apple also unveil an updated Apple TV?
We'll know tomorrow.
This content was originally published on BGR.com
More news from BGR:
- Mari0, an amazing mashup of Super Mario Bros. and Portal, is now available for free [video]
- 'Be Bold' is a bust: Ad blitz didn't help BlackBerry 7 sales in February
- Google, Motorola ordered to give Android data to Apple