New Army precision-guided 155m round destroys targets without GPS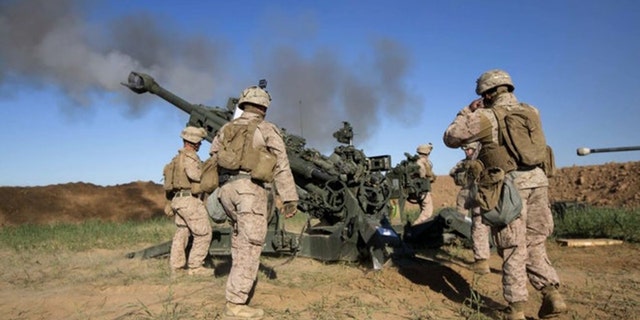 The US Army is developing precision-guided 155mm rounds that are longer range than existing shells and able to conduct combat missions in a GPS-denied war environment.
The Precision Guidance Kit Modernization (PGK-M) is now being developed to replace the standard PGK rounds, which consist of a unguided 155 round with a GPS-fuze built into it; the concept with the original PGK, which first emerged roughly 10 years ago, was to bring a greater amount of precision to historically unguided artillery fire.
Now, Army developers with the Army's Program Executive Office Ammunition at Picatinny Arsenal are taking the technology to a new level by improving upon the range, accuracy and functionality of the weapon. Perhaps of greatest importance, the emerging PGK-M shell is engineered such that it can still fire with range and accuracy in a war environment where GPS guidance and navigation technology is compromised or destroyed.
The emerging ammunition will be able to fire from standard 155mm capable weapons such as an Army M777 lightweight towed howitzer and M109 howitzer.
"PGK-M will provide enhanced performance against a broad spectrum of threats. In addition, PGK-M will be interoperable with the Army's new long-range artillery projectiles, which are currently in parallel development," Audra Calloway, spokeswoman for the Army's Picatinny Arsenal, told Warrior Maven.