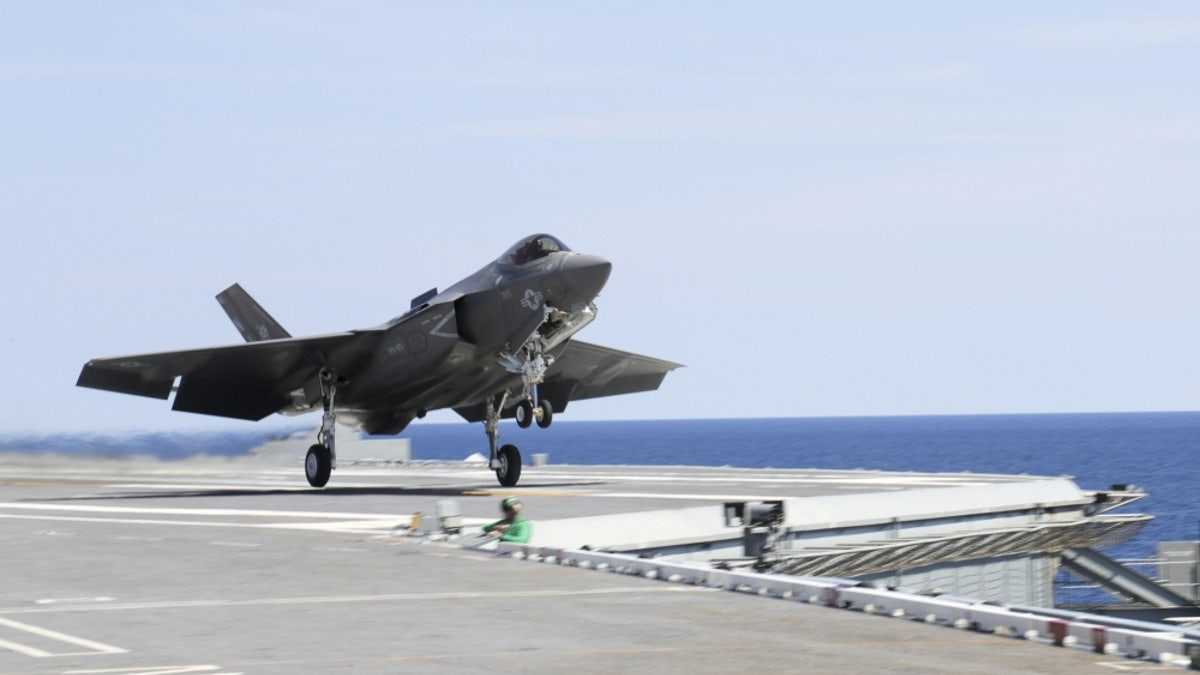 The U.S. Navy has announced that a carrier-launched F-35C stealth fighter will be deployed on the USS Carl Vinson in 2021.
Citing testimony to Congress by Rear Admiral Scott Conn, Director of Air Warfare in the Office of the Chief of Naval Operations, Warrior Maven reports that the deployment could be accelerated. A 2019 budget proposal supports the F-35C's transition from a developmental phase to formal test and evaluation. The fighter would be declared operational later this year.
NEW F-35A FIGHTER JET GETS A NEW POWERFUL BOMB
"Stealth technology and advanced integrated systems enable the F-35C to counter rapidly evolving air-to-air and surface-to-air threats. Whether the mission requires the execution of strike, Close Air Support, counter air, escort, or electronic warfare, the F-35C is vital to our future," Conn said.
At 51 feet, the F-35C's wingspan is broader than the Air Force's F-35A and the Marine Corps' F-35B, according to Warrior Maven.
You can read the full story here.