Navy fighting pandemics in Africa, South America with smartphone app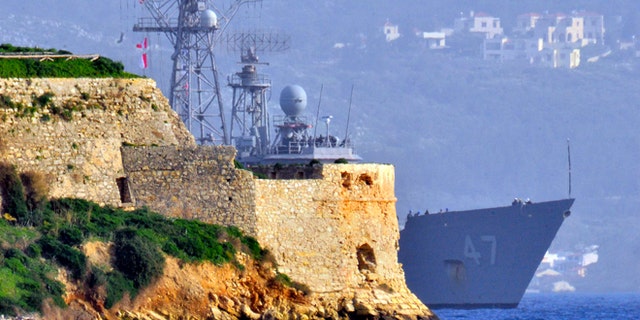 The Navy is leveraging an everyday technology to fight outbreaks and provide better humanitarian support to those in need.
Deployed in Africa and South America to get ahead of epidemic threats, the new project leverages the humble cell phone to monitor, map and chart the spread of disease.
The Navy's aims are clear -- "warfighting [and to] deter aggression and, if deterrence fails, win our Nation's wars" -- according to Chief of Naval Operations Admiral Jonathan Greenert. But the Admiral underscored a duty to undertake humanitarian operations as well.
"The U.S. military continues to take on a bigger role in disaster relief and humanitarian assistance operations around the globe," ONR's Warfighter Performance Department Commander program officer Joseph Cohn said.
In this undertaking, the Navy has partnered with the Zambian Ministry of Health, the University of South Alabama and the medical relief charity for developing country children, Tiny People Matter.
A smart inexpensive solution to collecting critical data from local populations in some of the least-networked locations, ONR's research utilizes smartphone apps to leverage the widespread availability of cell phones.
Currently, researchers are collecting data through an Android app from IST Research, a text messaging system deployed in Colombia and Zambia.
This new mobile app is designed to improve both communication and data acquisition during disaster and humanitarian relief efforts around the world.
It helps collect photos, videos, texts and location information so researchers can analyze, track and map the spread of disease. Developing countries tend to have limited infrastructures, making it difficult to deliver humanitarian assistance and delaying disaster response.
While much technology may not be readily available, almost 80 percent of the developing world population has access to a cell phone according to the International Telecommunication Union 2011 data.
Recognizing and controlling highly dangerous threats is imperative for the safety not just of the local population but also of US military personnel. Real-time epidemiological data means the military can be better medically prepared.
Ships and other military facilities tend to have close quarters making them vulnerable to rapid disease spread.
And containing a threat abroad is essential to preventing a disease from reaching U.S. shores.
The Department of the Navy's Office of Naval Research that provides the science and technology necessary to ensure the Navy and Marine Corps' technological advantage and Naval Sea Systems Command funded the project.