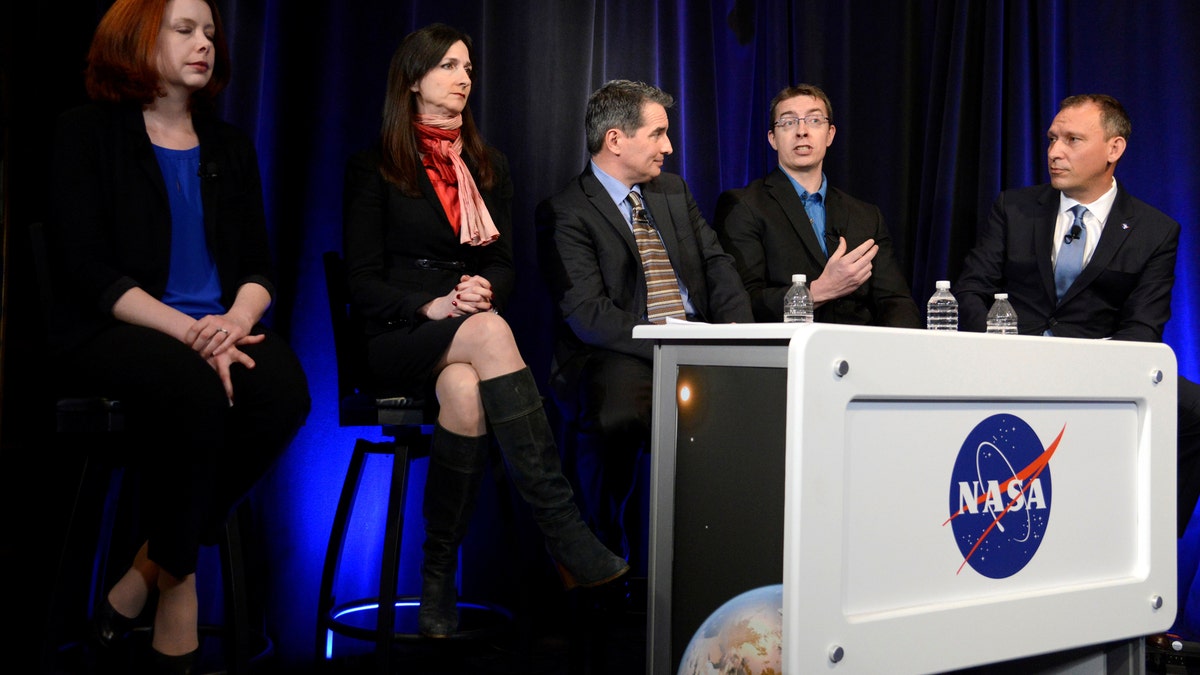 NASA is holding a major press conference Thursday afternoon where it is expected to talk about new findings in the solar system, including plans for "future ocean world exploration."
"NASA will discuss new results about ocean worlds in our solar system from the agency's Cassini spacecraft and the Hubble Space Telescope during a news briefing," the government agency wrote on its website, ahead of the event.
MARS HAS PEBBLY LIZARD SKIN IN NEW PHOTO BY NASA PROBE
NASA often holds special events when it has significant findings it wants to tell the public about. In recent months, it's discussed exoplanets, the history of Mars and the potential for life outside of Earth.
Several experts are slated to speak at the event, including Linda Spilker, a Cassini project scientist at NASA's Jet Propulsion Laboratory and Thomas Zurbuchen, the associate administrator, Science Mission Directorate at NASA's headquarters.
The event will take place at 2 p.m. EST from the James Webb Auditorium at NASA Headquarters in Washington.
It will be livestreamed on NASA TV, as well as its YouTube channel.