Myspace unveils plans for massive redesign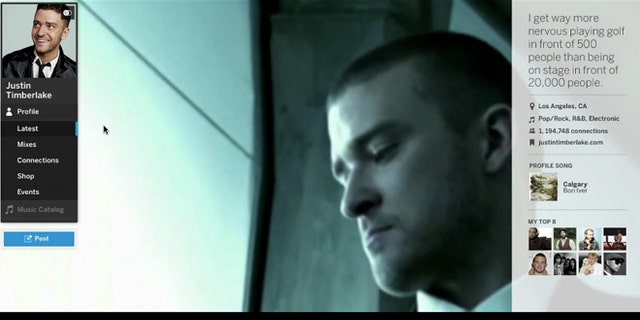 Myspace, the long-beleaguered social network, announced plans Monday for a site-wide redesign that will include a complete visual refresh.
Details of the new site were unveiled in a promotional video that previewed a drastically different, horizontally oriented user interface and a continued emphasis on music, one of the site's strong points in its nearly 10-year existence.
The brief unveiling comes more than a year after News Corp. (the parent company of AllThingsD and FoxNews.com) sold Myspace at a half-a-billion-dollar loss to Specific media for $35 million, after suffering through years of a flagging user base, in sharp contrast to the skyrocketing success of Facebook, the world's largest social networking site.
Redesigns are not new to Myspace's efforts to kickstart its site's activity. Last year, Specific media made the rounds to advertisers to make the case for Myspace, billing the site as the "#1 online community music destination," relying heavily on the existing content rights agreements that it had with the four major record labels. Specific went so far as to call Myspace the "Hulu of music."
In 2010, there was another attempt to revive the site with then-CEO Mike Jones at the helm; back then, the aim was to create a "social entertainment site" aimed at Gen-Y, Web-savvy users. The redesign was largely ignored by the crowd the company was targeting; News Corp. sold less than a year after relaunch.
We'll see if the leadership of Justin Timberlake, one of the site's major backers, can help with the renewed push into emphasizing music as the site's platform.
Get more tech news and information at AllThingsD.