Mozilla gave $100,000 to secure email platform harnessed by Antifa groups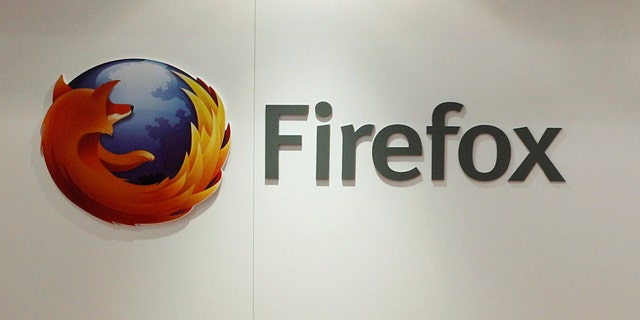 Mozilla has awarded $100,000 to RiseUp, a secure communication platform widely used by anti-fascist groups.
The open source group, creator of the popular Firefox browser, said that the award "will advance a free and healthy Internet." In a blog post earlier this month, Mozilla described RiseUp as "a coordination platform used by activists across the political spectrum, to improve the security of their email service."
RiseUp is a tech collective devoted to the creation of a free society based on principles such as democracy, equality, diversity, ecology and security, according to its website. "Riseup provides online communication tools for people and groups working on liberatory social change," its website says. "We are a project to create democratic alternatives and practice self-determination by controlling our own secure means of communication."
FACEBOOK, GOOGLE, TWITTER: HOW TECH GIANTS ARE INVOLVED IN THE RUSSIA INVESTIGATION
The RiseUp email platform is used by a host of anti-fascist groups, both in the U.S. and overseas.
Mozilla was thrust into the spotlight in 2014 when its CEO Brendan Eich was forced out over his opposition to gay marriage, an incident that prompted some observers to label Eich a 'free speech' martyr.
In addition to its recent $100,000 award to RiseUp, Mozilla also gave $194,000 to Ushahidi, an open source software platform for crowdsourcing, monitoring, and responding to reports from people caught up in political turmoil or suffering governmental or vigilante abuse.
FACEBOOK: 150 RUSSIA-LINKED POLITICAL ADS SHOWED UP ON INSTAGRAM
Mozilla awarded a total of over $500,000 over the past six months to various open source projects as part of its Mozilla Open Source Support (MOSS) program.
"Riseup is a provider of internet communications services, just like Google and Facebook, except that we focus on the security and privacy of users," explained a spokesman for RiseUp, in a statement emailed to Fox News. "Although we do not control user content, as an organization, we strongly oppose fascism and racism, in all its forms."
"The money will be exclusively used for open source software development designed to allow anyone to run a secure email service," the spokesman added. "With the continued rise in frequency of cyberattacks and data breaches, efforts to build more secure email are urgently needed."
Follow James Rogers on Twitter @jamesjrogers