Military seeks self-destructing electronics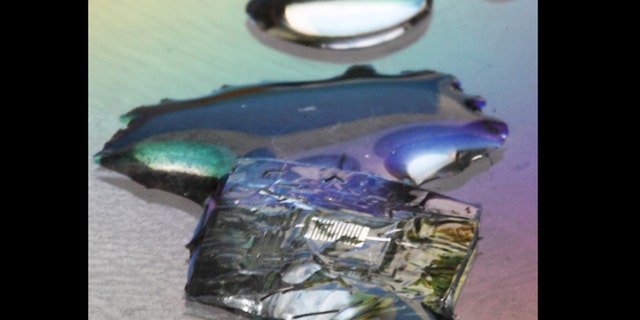 Radios, sensors and other electronic devices that self-destruct and vanish on command may soon be in hands of American forces.
DARPA's Vanishing Programmable Resources (VAPR) program intends to develop "transient electronics": Gear just as robust and functional as current electronics that can dissolve and disappear into the environment when triggered.
On Valentine's day, the Microsystems Technology Office (MTO) of the Defense Advanced Research Projects Agency (DARPA) will be holding a workshop to encourage the public to come forward with smart ideas for this sort of stuff.
After a mission is completed, it can be very difficult to track and recover every electronic device that was used; gadgets left on the battlefield might be captured by an enemy or found by a local and sold to an adversary. Once in unfriendly hands, the advanced technology could compromise the U.S. military's strategic technological advantage.
The VAPR program seeks to solve this problem by taking state of the art electronics and revolutionizing them with the ability to vanish on command.
Once triggered to dissolve, VAPR electronics would become useless up in enemy hands.
"DARPA is looking for a way to make electronics that last precisely as long as they are needed," DARPA program manager Alicia Jackson explained.
The research agency is looking for solutions that will trigger a breakdown -- beyond simply submerging the electronics in water. Breakdown could be triggered in a range of ways from a signal or the application of heat, for example.
Current degradable electronics methods tend to use polymers and biologically-derived materials. However, both produce limited results due to their poor electronic and in some cases weak mechanical properties.
An ideal solution to "transient" electronics would add the new characteristic without adversely affecting the performance of the electronics.
"We want to develop a revolutionary new class of electronics for a variety of systems whose transience does not require submersion in water. This is a tall order, and we imagine a multidisciplinary approach… Performers from the material science community will be sought to develop novel substrates," Jackson said.
"There's lots of room for innovation by clever people with diverse expertise."
Ballet dancer turned defense specialist Allison Barrie has traveled around the world covering the military, terrorism, weapons advancements and life on the front line. You can reach her at wargames@foxnews.com or follow her on Twitter @Allison_Barrie.