Microsoft launches sewage-powered data center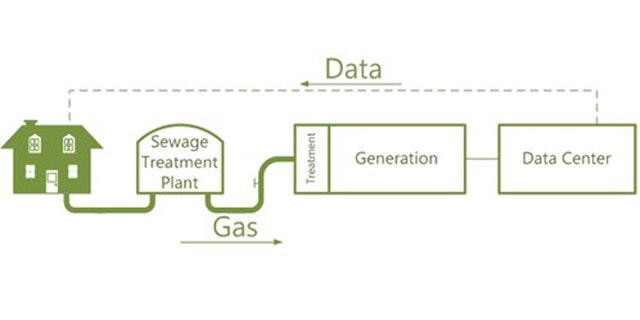 The next time you find yourself saying that Microsoft's cloud services stink, you could be more right than you realize.
Technology Review reports that Microsoft has "gotten approval to test a modular data center run from a biogas-powered fuel cell located at a wastewater treatment plant in Cheyenne, Wyoming." Or put another way, Microsoft is testing out a new data center that's powered by sewage gas.
[pullquote]
"A person is consuming data and that person's waste is going to power the data center," Microsoft data center researcher Sean Parker told the publication. "It's been a mind shift … when we smell that methane at a water treatment plant, we realize we're smelling energy."
And Microsoft isn't looking at its wastewater plant data center as a novelty either: According to Technology Review, the company "hopes the project will provide insight into whether it can locate smaller data centers at biogas-producing operations, such as wastewater treatment plants, livestock farms, and landfills, around the world."
So if you're a farmer who has a particularly gassy herd of cattle, give Microsoft a call. They might be willing to turn a smelly liability into a profitable asset.
This content was originally published on BGR.com
More news from BGR:
- A month with the Microsoft Surface
- Apple Black Friday sale starts midnight Nov. 23
- Nokia launches mapping app for iPhones