How civilians can get military-grade secure smartphones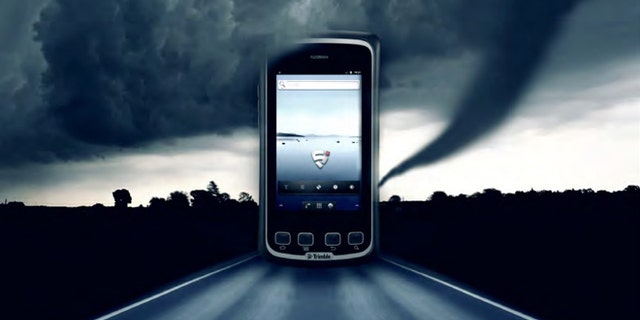 Want a James Bond-style smartphone?
The new James Bond thriller "Skyfall" has just launched -- and so has a military-grade smartphone that you don't need a Q to get your hands on. Use it and your conversations, texts and data will be secure even in extreme conditions.
Cummings Engineering has partnered with veteran-owned small business Ascent Rugged Mobile to launch the SAIFE Defender with the tagline "Rugged on the outside. Safe on the inside."
The companies say they are giving civilians access for the first time to an ultra-rugged Android device with secure digital communications.
"We want to be the Swiss Army knife of secure mobile applications for the military and law enforcement communities," said Cummings Engineering's Darren Cummings.
All Black Network
SAIFE stands for Secure Agile Interoperable Framework for the Enterprise; it's the cryptographic engine that underpins the SAIFE Defender's security by powering the Secure Mobile software.
The software transforms an ordinary Android device into a highly secure device keeping your voice, IM and data secure across those fast new 4G wireless networks, Wi-Fi and more.
SAIFE data travels over existing existing commercial carrier networks from Verizon to AT&T through a "secure tunnel" named the Tactical IP Relay Network (TIPRNET). An all-black network, this means all communications between clients are cryptographically signed and encrypted.
The company argues that by securely leveraging those existing networks, companies can save big bucks.
Yet law enforcement, first responders and other government employees -- even those using different devices, such as iPhones, BlackBerrys or Droids -- can still communicate securely with an SAIFE Defender.
The company says its tech will give government users applications with capabilities they previously lacked or couldn't use, due to the lack of security, something the SAIFE Defender has in spades. The encrypting, storage and transmission technology SAIFE Defender relies on is FIPS 140-2, accredited by the National Institute of Standards & Technology.
Military Grade Tough
Ascent Rugged Mobile brings to the table its experience making ordinary mobile devices robust enough to withstand combat demands.
SAIFE Defender X1 is compliant with MIL-STD-810G, meaning it can withstand humidity, vibration, sudden temperature drops, altitudes of 15,000 feet and extreme temperature from 22 to 144 Fahrenheit.
It's also totally waterproof, can be submerged under water for up to an hour at a depth of more than six feet and is impervious to sand and dust.
And for firefighters and EMTs who work in extreme conditions, a rugged durable device could be an advantage.
In the pipeline for the third quarter of 2013, SAIFE Intrepid will run on Android 4.0/Linux and is waterproof, submersible up to an hour as well as impervious to dust and sand. In black, NATO green or military tan, it will have added tools like a panic button, emergency alert and motion sensor.
Ballet dancer turned defense specialist Allison Barrie has traveled around the world covering the military, terrorism, weapons advancements and life on the front line. You can reach her at wargames@foxnews.com or follow her on Twitter @Allison_Barrie.