Medvedev resigning? Hackers take over Russian PM's account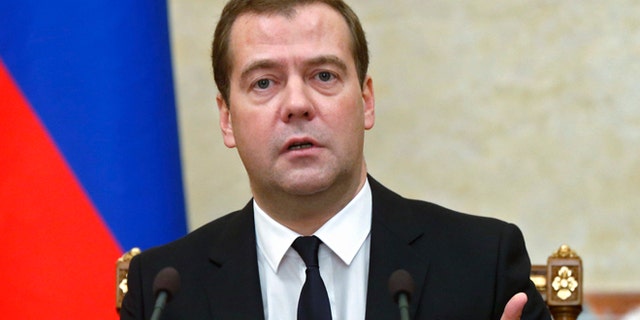 Hackers took over the Twitter account of Russian Prime Minister Dmitry Medvedev for around two hours Thursday morning, posting surprising announcements and messages bashing the country's actions in Ukraine.
"I'm resigning. I'm ashamed of the government's actions. Forgive me," read a tweet from Medvedev's official Russian-language Twitter account @MedvedevRussia, before it was deleted.
A Russian government spokesperson told The Wall Street Journal that the tweets were the work of hackers. Medvedev's messages were transmitted to the 2.5 million people who follow his account.
"Crimea isn't ours. Please retweet," read another message posted on Medvedev's account. Russian President Vladimir Putin is meeting Thursday with Russian legislators in Crimea to discuss the conflict in the region
Twitter declined to comment to The Wall Street Journal on the breach, citing its policy not to comment on users' accounts.