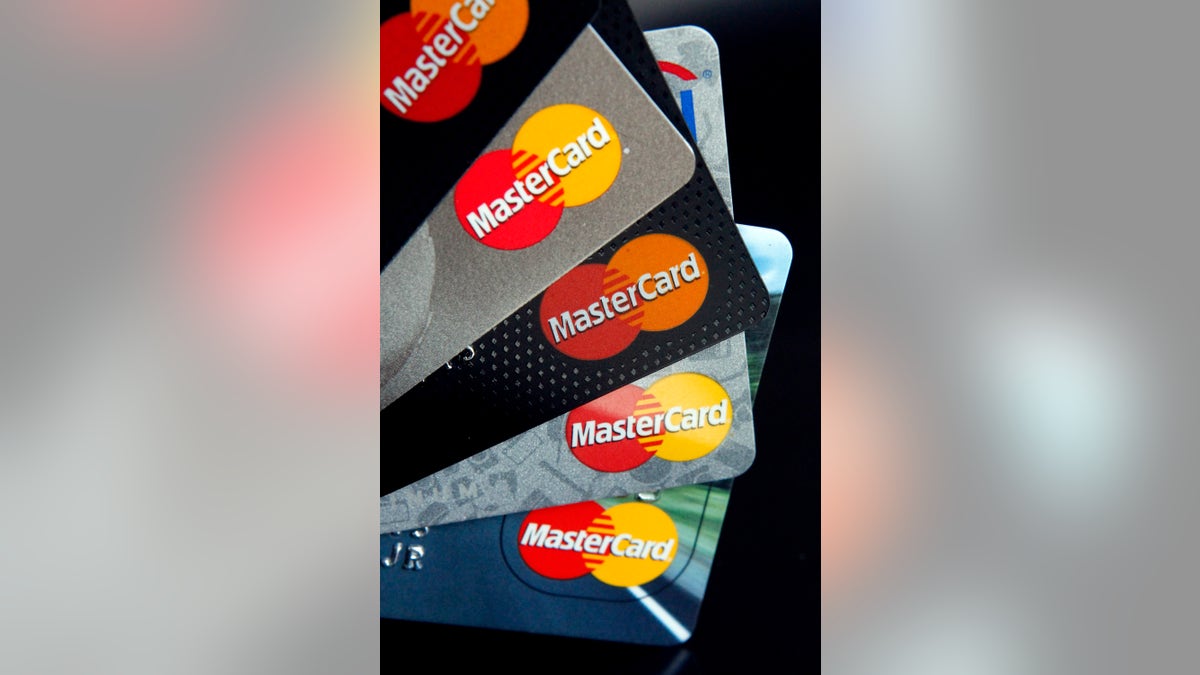 Mastercard has unveiled a new credit card that incorporates a fingerprint scanner built right into the bottom of the card.
In an effort to make payments a more seamless experience and improve security, Mastercard is testing out the new cards in South Africa, with more trials to come in Europe and Asia-Pacific later this year. The cars can be used at existing terminals around the world and would replace the need for signing or putting in a PIN number to authorize a purchased.
"Consumers are increasingly experiencing the convenience and security of biometrics," said Ajay Bhalla, president, enterprise risk and security, Mastercard in a statement. "Whether unlocking a smartphone or shopping online, the fingerprint is helping to deliver additional convenience and security. It's not something that can be taken or replicated and will help our cardholders get on with their lives knowing their payments are protected."
T-MOBILE'S CEO IS TROLLING VERIZON ON TWITTER AFTER ITS EARNINGS MISS
Warwick Business School associate professor Pinar Ozcan said the announcement is a continuation of what we've seen in recent years, a push towards more contactless solutions.
"It is clear that we are going towards a future where our biometric information - fingerprints, retina, etc - will be our identifier, no matter what device we use," Ozcan said in a statement provided to Fox News. "The real question is, what will that device be? A phone, a biometric ring, bracelet or watch? All of these payment devices already exist today through large technology firms and start-ups."
FACEBOOK IS BUILDING A HELICOPTER TO DELIVER INTERNET ACCESS IN EMERGENCIES
Once the card is registered, a user will put the card into a card reader or bank terminal and then place their thumb or finger on the sensor in the card, which can store two prints.
Mastercard said that benefits of having such a card include things like detecting and preventing fraud, increasing approval rates, reducing costs and increasing customer loyalty.