Mark Zuckerberg's 2018 goal to fix Facebook is widely mocked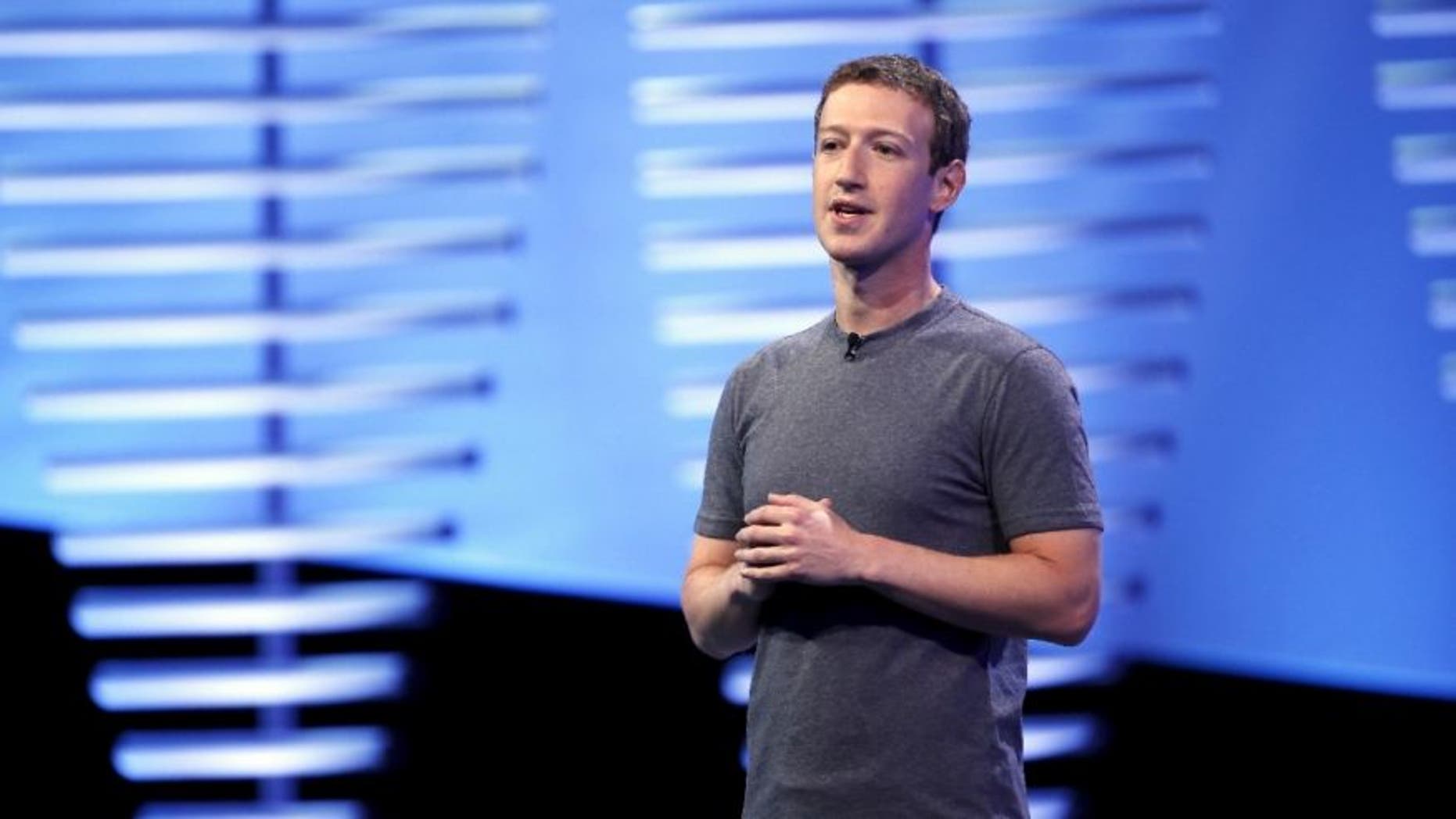 Needless to say, 2017 was a rough year for Facebook, even as profits rose and its stock price reached new heights.
The social network was blamed for helping the rise of fake news, it uncovered fraudulent ad spending aimed at influencing the 2016 U.S. presidential election and controversies arose surrounding Facebook Live and its potential for nefarious use. Former employees said it was "destroying how society works," while others worried about the long-term effects it was having on children's brains.
So it should come as no surprise that CEO Mark Zuckerberg's goal for 2018 is fixing Facebook.
FACEBOOK, COCAINE, OPIOIDS: HOW ADDICTIVE IS THE SOCIAL NETWORK?
Zuckerberg, who has amassed a net worth of over $70 billion, according to Forbes, has set a goal to fix the role the company plays in protecting against online abuse, foreign interference and making sure time on the social network is well spent.
"My personal challenge for 2018 is to focus on fixing these important issues," Zuckerberg wrote in a Facebook post. "We won't prevent all mistakes or abuse, but we currently make too many errors enforcing our policies and preventing misuse of our tools. If we're successful this year then we'll end 2018 on a much better trajectory."
Not surprisingly, some on social media had fun with Zuckerberg's New Year's resolution to, as one put it, "do the job he already has."
In the past, Zuckerberg had set personal goals for himself such as meeting new people or reading more books. But after the tumultuous, albeit immensely profitable year the company just completed, Zuckerberg's sole focus for the year appears on improving the way Facebook operates in society.
He did not mention any changes the company would be taking to address the issues, but spoke of the intense growing distrust society has towards many of Silicon Valley's biggest players, Facebook's chief among them, in a way he has not before:
"For example, one of the most interesting questions in technology right now is about centralization vs decentralization. A lot of us got into technology because we believe it can be a decentralizing force that puts more power in people's hands. (The first four words of Facebook's mission have always been "give people the power".) Back in the 1990s and 2000s, most people believed technology would be a decentralizing force.
But today, many people have lost faith in that promise. With the rise of a small number of big tech companies — and governments using technology to watch their citizens — many people now believe technology only centralizes power rather than decentralizes it.
There are important counter-trends to this --like encryption and cryptocurrency -- that take power from centralized systems and put it back into people's hands. But they come with the risk of being harder to control. I'm interested to go deeper and study the positive and negative aspects of these technologies, and how best to use them in our services."
SHERYL SANDBERG: CONGRESS SHOULD RELEASE FACEBOOK ADS TO PUBLIC
This is not the first time Zuckerberg has spoken of trying to right some of the wrongs the company has created or amplified.
In September, for example, Zuckerberg apologized for saying it was a "pretty crazy idea" that Facebook influenced the U.S. presidential election.
In October, he asked for forgiveness (in conjunction with Yom Kippur, the Day of Atonement, the holiest day in the Jewish year) for ways his work "was used to divide people rather than bring us together."
Follow Chris Ciaccia on Twitter @Chris_Ciaccia