Mark Zuckerberg walls off his house but ignores users' privacy, Apple Co-Founder Steve Wozniak says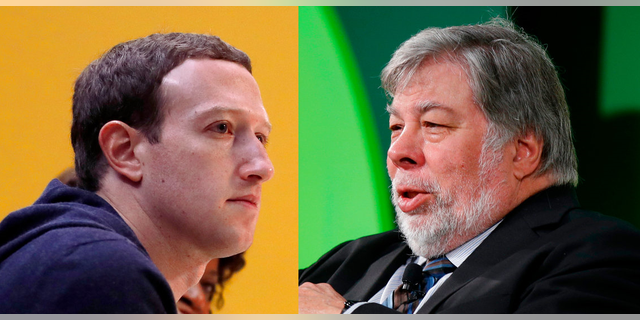 Apple co-founder Steve Wozniak ditched his Facebook account and excoriated Mark Zuckerberg on Monday, saying the CEO buys surrounding properties to ensure his own privacy while forsaking his users.
The comments, which came amid the worst privacy crisis Facebook has faced, added fuel to a growing boycott that threatens to undermine trust in the social media giant.
"Look at the privacy side of it, though," Wozniak said in an interview Monday. "Mark Zuckerberg buys all the houses around his for privacy and buys extra lots in Hawaii around his for privacy. But oh, our privacy has not been respected and watched over."
Wozniak contrasted Apple's business model with Facebook's, and said he'd rather pay for Facebook than compromise his personal data in the MSNBC interview.
"Facebook could have done a much better job of being honest," he said. "Things you think are private are to that extent you are only sharing with your friends. But really all you are doing is sharing with advertisers. Apple only makes its money off of good products, so it can be done."
PRIVACY IS A 'CIVIL LIBERTY': APPLE CEO TRASHES FACEBOOK
Apple discontinued its in-house iAd mobile advertising platform in 2016, and makes an increasingly large share of its revenue from subscription-based services like Apple Music and iCloud that charge an upfront fee.
Asked whether Facebook -- which has has announced technical changes intended to address privacy issues --could correct the problem, Wozniak wasn't optimistic.
"Personalities don't change," he said.
Wozniak says he closed his Facebook account after several trusted friends deleted their accounts last week.
Zuckerberg will testify on Capitol Hill on Tuesday and Wednesday about the company's ongoing data-privacy scandal and how it failed to guard against other abuses of its service.
The Associated Press contributed to this report.