Marines get groundbreaking, unstoppable new rifle magazine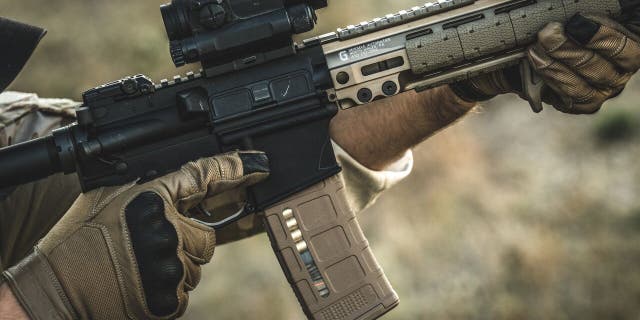 A reliable weapon can be the difference between life and death for those serving in the military.
The Magpul Industries PMAG GEN 3 is a magazine for rifles that ensures the user stays lethal in a fight. More than 20,000 rounds fired? No problem. Still no magazine stoppages.
Why is that so important? Because every time a stoppage happens with a weapon, it means a lost opportunity to neutralize an enemy combatant. But the even bigger issue is that a stoppage can put the warfighter at risk and even lead to loss of life.
With AR, M4, and M27 weapons for example, magazine problems are a primary culprit in stoppages. But if a warfighter uses the PMAG, then the risk of stoppage is massively reduced.
The US Marine Corps has made the decision to ensure that all Marines have the best magazine available. Going forward, Magpul's PMAG GEN 3 has become the official magazine, giving Marines that extra advantage to stay alive and lethal in a firefight.
This is the first commercial magazine adopted as the official standard for the Marine Corps primary service rifle, Magpul explained.
THE 5 COOLEST MILITARY INNOVATIONS OF 2016
Magpul has also introduced the PMAG GEN 3 in the "medium coyote tan" color. The black and medium coyote tan are now the only magazines authorized by the USMC for combat and training. The government-designed EPM USGI (aluminum) magazine will be used only for training purposes.
PMAG GEN 3 Basics
The PMAG GEN 3 would be ideal for the M4, M16, M27IAR (Infantry Automatic Rifle) and M249 SAW (Squad Automatic Weapon). And the magazine works with all types of bullets.
And in spite of tens of thousands of rounds, it won't melt because of its special advanced material.
The military put the PMAG GEN 3 through years of testing, and thousands and thousands and thousands of rounds. And what did they find? No stoppages.
For example, testing found that even in 20,400 rounds of M855A1— a tricky ammo type— still there were zero stoppages.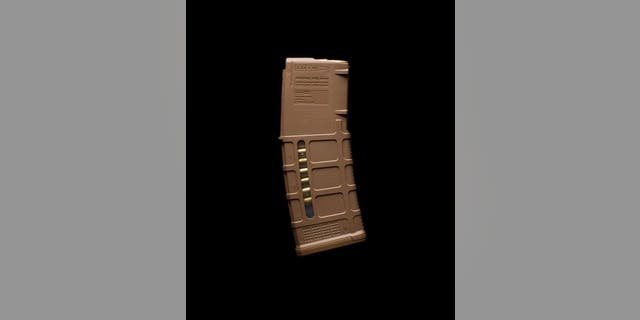 How tough is tough?
Both the US and NATO have what's called "rough handling" testing and Magpul's PMAG GEN 3 passed all of it with flying colors.
What does mean? It is one rugged magazine. You can use it in extreme cold— as in -60 degrees Fahrenheit cold— all the way through to 180 degrees of extreme heat, and this magazine still cannot be stopped. It is reliable.
HOW SKYDIVING MILITARY SNIPERS HARNESSED TOP OXYGEN TECH ON MOUNT EVEREST
The magazine also easily passed military testing against things like dust, UV exposure and even salt fog. You can also throw whatever dirt and grime is around and it will still outperform other magazine options.
So how does it work?
The PMAG GEN 3 loads from stripper clips. It inserts rapidly on a closed vault with a full 30 rounds. There is a smart over-insertion stop to protect against hard-core magazine changes and drops.
When you're shooting, there is a handy window that Magpul describes as working like a gas gage. As you fire, it will provide exact data on just how many rounds you have left by a quick glance at the orange coil.
THESE HACKERS COULD SAVE YOUR LIFE IN A DISASTER
This magazine drops free, making reload very quick and efficient. There's a dust and impact cover, but you don't need it to store the magazine loaded. It is really there to protect against major impact like dropping the mags out of aircraft, for example.
Unlike the USGI aluminum magazine, it is very easy to disassemble to clean.
Dominating the field and winning the Marine Corps contract
In battery after battery of military testing over the course of several years, the PMAG GEN M3 relentlessly dominated the competition. In tens of thousands of rounds, there were zero magazine-related stoppages and it performed better than any other magazine. The GEN M3 was pitted against both government developed USGI and commercial mags— but none could come close to rivaling the PMAG GEN 3's relentlessly reliable performance.
Magpul is highly motivated to find top-notch solutions for warfighters. Founder Richard Fitzpatrick was Marine Reconnaissance, many at the company served in the Corps, and have children currently serving. This is a company that understands the needs of those serving in the US military and takes delivering excellence extremely seriously.
"Firearm performance is a passion for us at Magpul, whether for military weapon systems or for civilian arms for defense and recreation," Duane Liptak, Magpul Industries' product management and marketing director, said. "Very early in the company history, Magpul's founders identified shortcomings in the USGI magazine, and we've been dedicated to making the most reliable magazines in the world because although it may seem like a simple box with a spring, people's lives depend heavily on this item performing."
What's next for Magpul? For civilians, there will be some very big reveals at SHOT Show next week. To find out first, download the latest Tactical Talk and meet a former Marine Corps fighter pilot who will give you an exclusive peek at some of the exciting news.