Mankind could have 'electronic immortality' by 2050
If you've ever thought living forever was just a science fiction pipe dream, that dream may just become reality by the middle of this century.
Futurist Dr. Ian Pearson has written a blog theorizing that humans could eventually become immortal, not with their bodies, but by merging their brains with androids.
"Assuming you saved enough and prepared well, you connect to an android to use as your body from now on, attend your funeral, and then carry on as before, still you, just with a younger, highly upgraded body," Pearson wrote in the blog post.
ALARMING STUDY SHOWS LINK BETWEEN DIGITAL MEDIA USE AND AND ADHD
Dr. Pearson adds that by around 2050, this could be a reality, though he added the caveat that "[s]ome people may need to wait until 2060 or later until android price falls enough for them to afford one."
The blog post was first written about in the Daily Mail.
While the idea may seem like science fiction, Dr. Pearson lays out a case that the mind does not need to exist in the physical body, but rather could be running on "external IT," effectively operating in the cloud.
"In principle, you can swap bodies as often as you like, because your mind is resident elsewhere, the android is just a temporary front end, just transport for sensors," Pearson wrote.
He continued: "You're sort of immortal, your mind still running just fine, for as long as the servers carry on running it. Not truly immortal, but at least you don't cease to exist the moment your body stops working."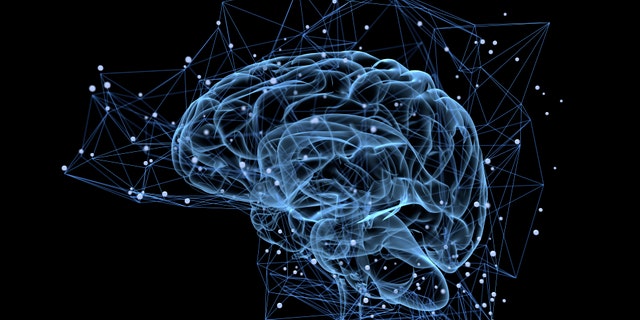 A US START-UP IS TRYING TO REIMAGINE THE SMARTPHONE
While this may seem like a dream for some, it could be a nightmare for others, especially if the companies that own the androids (assuming it is rented) and the cloud computing space could have ulterior motives for your mind. Pearson specifically mentions Google, Facebook, Apple or AWS (Amazon Web Services), but also mentioned that there could be a "future equivalent" that owns the PCs or servers and the small print that could give them access to things like replication, the ability to license data, or even ownership.
"So although future electronic immortality has the advantage of offering a pretty attractive version of immortality at first glance, closer reading of the 100 page T&Cs may well reveal some nasties," Dr. Pearson penned in the post. "You may in fact no longer own your mind. Oh dear!"
Dr. Pearson writes that whatever happens in the future, it ultimately falls on humanity to get it "right," and "be careful when you plan to live forever."
"Get it right, and you can live in deluxe cyber-heaven, hopping into the real world as much as you like and living in unimaginable bliss online," Dr. Pearson concludes the post. "Have too many casual taster sessions, use too much fully integrated mind-sharing social media, sign up to employment arrangements or go on corporate jollies without fully studying the small print and you could stay immortal, unable to die, stuck forever as just a corporate asset, a mere slave."
WATER MAY BE ALL OVER THE MOON, GIVING NEW HOPE FOR SUSTAIN LIFE
This is not the first time Dr. Pearson has talked about immortality.
In February, he suggested that there are three methods to potentially living forever: renewing your body parts (via genetic engineering); living in android bodies or even living in a virtual world, akin to a computer simulation.
Follow Chris Ciaccia on Twitter @Chris_Ciaccia