Magic Leap could be Oculus Rift killer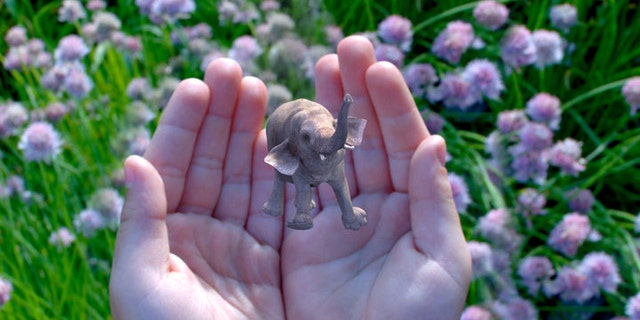 Oculus Rift might want to be looking over its shoulder. Magic Leap, a new startup backed by Google, plans to put augmented reality projections into the physical world. The company has announced that it has raised a staggering $542 million in second-round financing.
The Fort Lauderdale, Florida-based company has landed some fairly big names in the world of tech investors, including Google. And it's little wonder, considering some of the claims the company makes. CEO Rony Abovitz characterized the hardware as a lightweight wearable that will project artificial, but realistic images onto your retina, changing your perception of your actual environment.
MORE: 12 Best Augmented Reality Apps
The company is quick to point out that, while Google's Sundar Pichai is joining the Magic Leap board, the technology will not become merely an added feature for Google Glass. But similar to the Glass's small physical presence, Abovitz says his new device will not involve a large head-mounted display like the Oculus Rift.
Instead, the technology will be powered by "dynamic digital light field," similar to what you'll find on the Lytro camera. It will help the eye focus on close objects, which should help eliminate the motion sickness some people experience with the Rift.
In terms of how it might be used, Abovitz offered up phrases such as "the world is your new silver screen," at least vaguely implying media consumption as a possible use case. Magic Leap also calls its experience "cinematic reality."
Magic Leap will reportedly become more real when the consumer launch happens, which is "relatively soon." The money raised will be dedicated to product development, but the process will not be an open product development as with Oculus Rift. We're excited to wrap our eyes and minds around how this technology could be deployed, and look forward to bringing you our first impressions.