Mac users steered to pricier hotels on Orbitz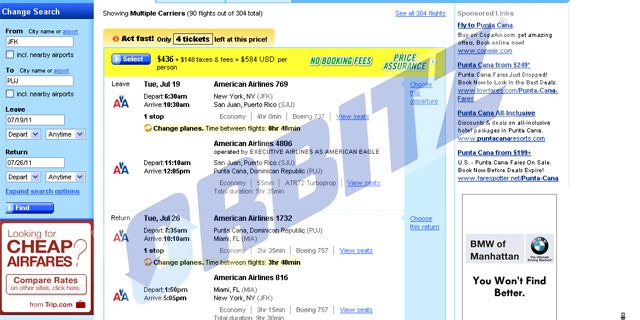 NEWYou can now listen to Fox News articles!
Orbitz Worldwide has found that people who use Apple's Mac computers spend as much as 30 percent more a night on hotels, so the online travel agency is starting to show them different, and sometimes costlier, travel options than Windows visitors see.
The Orbitz effort, which is in its early stages, demonstrates how tracking people's online activities can use even seemingly innocuous information -- in this case, the fact that customers are visiting Orbitz.com from a Mac -- to start predicting their tastes and spending habits.
[pullquote]
Orbitz executives confirmed that the company is experimenting with showing different hotel offers to Mac and PC visitors, but said the company is not showing the same room to different users at different prices. They also pointed out that users can opt to rank results by price.
"We had the intuition, and we were able to confirm it based on the data," Orbitz Chief Technology Officer Roger Liew said.
Orbitz found Mac users on average spend $20 to $30 more a night on hotels than their PC counterparts, a significant margin given the site's average nightly hotel booking is around $100, chief scientist Wai Gen Yee said. Mac users are 40 percent more likely to book a four or five-star hotel than PC users, Yee said, and when Mac and PC users book the same hotel, Mac users tend to stay in more expensive rooms.
Click for more from The Wall Street Journal.