Look out Bitcoin, here comes Ethereum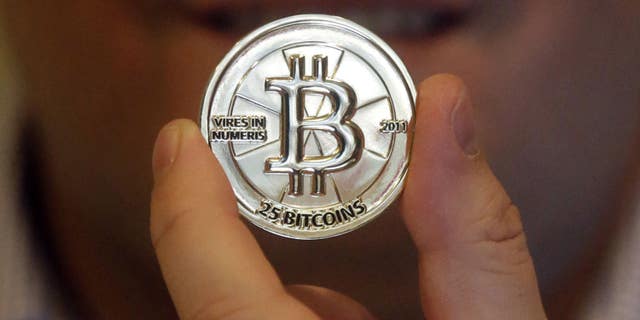 Bitcoin hasn't quite taken off the way many had hoped it would. Perhaps Ethereum will. The digital currency has gained interest from IBM, JPMorgan Chase, and Microsoft "as a sort of Bitcoin 2.0," reports the New York Times.
Created around 2014 by a 21-year-old college dropout, Russian-Canadian Vitalik Buterin, Ethereum is much like its rival. Transactions are recorded publicly on a blockchain, which stores data without the need for a central repository.
But Ethereum also supports decentralized applications and "smart contracts" that don't charge fees, Buterin tells CoinDesk. Essentially, two people betting on a sports game could program their bet into the blockchain so that the money—or Ether units—would be automatically sent to the winner when the game is over.
It's a cool idea, but it comes with a downside: Ethereum's software is so complex that it's likely to face more security issues than Bitcoin and has hardly been tested or attacked.
Still, the potential is there. "Ethereum is a general platform where you can solve problems in many industries using a fairly elegant solution—the most elegant solution we have seen to date," says a rep for Microsoft.
The value of an Ether has jumped 1000% recently to a peak of $12, bringing the value of all existing Ether to over $1 billion, reports the Times.
All Bitcoin was valued at $6 billion last week. "Bitcoin is still probably the safest bet, but Ethereum is certainly No. 2, and some folks will say it is more likely to be around in 10 years," says a researcher.
"It will depend if any real markets develop around it." (Bitcoin's mysterious founder may have been unmasked.)
This article originally appeared on Newser: Look Out Bitcoin, Here Comes Ethereum
More From Newser