Lawmaker Backs Sgt Maj after Pay Cut Testimony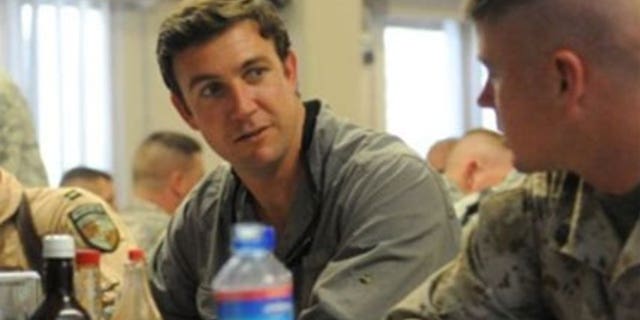 A Marine vet-turned congressman wrote a letter in support of Sergeant Major of the Marine Corps Micheal Barrett after Barrett told Congress that Marines would prefer a lower pay raise if it meant receiving better equipment and training.
Rep. Duncan Hunter, R-Calif., told Barrett in a letter dated April 14: "I know ... you are not calling for lower pay for service personnel and in no way have your remarks been construed among myself or many of my colleagues to mean that the Marine Corps requires even less funding in the future."
Barrett's remarks during a Senate Armed Services Committee hearing on April 9 created a backlash from Marines and their family members who have rejected his inference that Marines would willingly accept a 1 percent pay raise as proposed by the Pentagon and White House. The 1 percent raise would be the lowest raise in years for troops and would fail to keep up with inflation, which equates to a cut.
"Marines don't run around [asking] about compensation, benefits, retirement modernization. That's not on their minds," Barrett told the Senate Armed Services Committee. "As I walk around to talk to the thousands [in] audiences, they want to know into whose neck do we put a boot next. They want to know about what new equipment are we getting."
Military.com readers reacted strongly, saying that Pentagon leaders should be the first to take a pay cut before suggesting Congress reduce service members' pay checks.
"If the powers that be feel that pay levels need to be cut, let's start with the officers," one reader wrote. "I'm sure they'd be happy to give up some of their generous pay and benefits allowances to ensure readiness levels remain high."
In response to the criticism, Barrett wrote a letter last Friday to all Marines to try and explain his testimony before Congress and suggested the press at misinterpreted his statements.
"Nobody wants less. ... But if we don't slow the growth of our hard-earned generous compensation/benefit entitlements that we have enjoyed over the past decade, we don't have sufficient dollars for what we need -- investment in our warfighting capabilities and our wonderful Marine and family care programs," Barrett wrote.
Joe Kasper, a spokesman for Hunter, said the congressman wanted Barrett to know that not everyone misunderstood what he was trying to tell the lawmakers.
Kasper said Barrett was pressured to testify in support of the 1 percent pay raise and some of what he said came out not as he intended."
"Sometimes a lot of things get lost in translation, some things do get misinterpreted. All you can do is say 'here is what I meant to say' and move on," Kasper said.
What has probably caught the most attention from Barrett's testimony was his stance that smaller paychecks "will raise discipline and it will raise it because you'll have better spending habits. You won't be so wasteful."
Kasper told Militay.com on Tuesday that you don't get "do-overs," but that if Barrett had the chance for one he would not put things the way he did.
"What we heard, what Rep. Hunter heard [Barrett say], is that Marines are some of the best at adapting and performing to the situation. They'll do it with discipline and precision," Kasper said.
Hunter did not in his letter address Barrett's remarks on lower pay equating with a more disciplined Marine Corps. But Kasper later said Hunter believes Barrett was misinterpreted there, as well.
"It was [Barrett's] way of saying that no matter what the situation we'll do our best" as Marines, Kasper said. "Put it in terms of simple family budgeting – think of it this way – with less money you're more disciplined about what you buy and what you spend."
Barrett's remarks followed testimony by the personnel chiefs of the various services before a House Armed Services subcommittee the week before. There, Sheryl E. Murray, assistant deputy commandant for manpower and reserve affairs for the Corps, offered much the same message as Barrett during a discussion on pay and benefits.
"Our Marines love being in the Marine Corps family," Murray told the lawmakers. "Most of all they want the right equipment to go to war, they want to be trained, they want to be ready. And we have found that is the overriding desire of our Marines."
-- Bryant Jordan can be reach at bryant.jordan@monster.com