Laptop ban on flights set to expand! Read this before you fly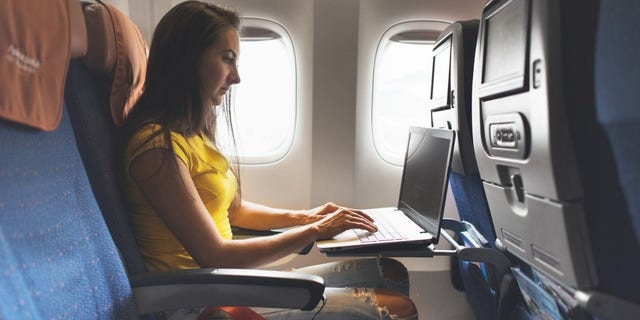 Do you consider yourself an avid traveler? Some of life's most memorable moments come from the trips that we take. Whether it's a sunny beach vacation or an adventurous skiing trip to the Alps, you're sure to have a great time.
If you are someone who travels extensively by air, you might want to pay attention to what's happening now. Those long international flights are about to become a bit more tedious.
U.S. government will likely expand airline laptop ban
What we're talking about is the ban on electronic devices being used in commercial airline cabins. The U.S. government banned electronics bigger than phones on flights arriving from certain Middle East and northern Africa countries in March.
More From The Kim Komando Show
Now, the ban is expected to be expanded to include flights coming to the U.S. from Europe. The Department of Homeland Security (DHS) is evaluating threats to national security before deciding on the expansion. A decision is expected very soon.
If the ban is expanded, some U.S. carriers will be impacted including United Airlines, Delta Air Lines and American Airlines, to name a few.
The original ban was put in place on fears that electronic devices could conceal a bomb and be taken onto an airplane. Britain followed the U.S. with its own version of the laptop ban on flights coming from different routes.
One issue standing in the way of the expansion is safety concerns over storing gadgets with lithium batteries in the plane's luggage holds. European regulators warn that placing potentially hundreds of gadgets in the holding area on long flights could increase the risk of fire from poorly deactivated lithium-ion batteries.
This ban would impact many Americans who travel to Europe, and not just people looking to watch their favorite movie to pass time either. Business people needing to work during the flight will no longer be able to use their laptop.
What are your thoughts on this national security move? Would you be affected? Leave a comment and tell us what you think.