Kutcher as Steve Jobs: Sundance debuts biopic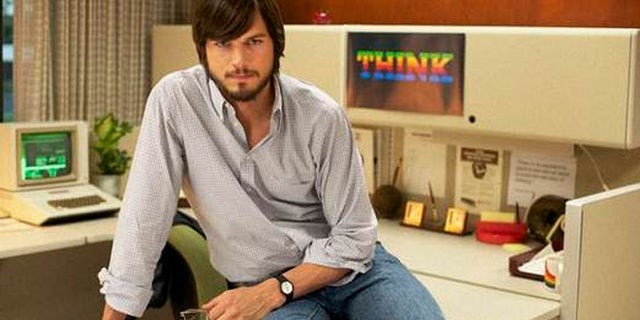 The first film on the life of Apple co-founder Steve Jobs since his death, with Ashton Kutcher in the title role, is to make its debut at the Sundance Film Festival.
The movie, which is called jOBS and is directed by Joshua Michael Stern, chronicles "the defining 30 years of Steve Jobs' life," according to the Sundance Institute.
The film, which was written by Matt Whiteley, is described as a "candid, inspiring and personal portrait of the one who saw things differently".
The movie aims to tell the story of Jobs' life from wayward hippie to co-founder of Apple and revered creative entrepreneur.
A Facebook page for the film said jOBS is an "incredibly powerful and true story of the visionary who set out to change the world, and did".
Sony Pictures is also developing a movie about Jobs, based on the bestselling book by Walter Isaacson that was released after the Apple chief's death last year. It will be scripted by Social Network writer Aaron Sorkin.
Kutcher, 34, was best known for TV shows including That 70s Show and Punk'd before he replaced Charlie Sheen last May on Two And A Half Men.
Steve Jobs died October 5, 2011 at the age of 56 after a long battle with cancer.
Kutcher's movie, which closes the festival, which runs from January 17 to 27 in Park City in Utah, is one of 18 star-studded premieres announced for Robert Redford's independent cinema showcase.
Lovelace, a movie about porn star Linda Lovelace, is also on the bill.
Amanda Seyfried plays the title role in Rob Epstein and Jeffrey Friedman's portrait of the Deep Throat actress who tured her back on the industry became an anti-porn crusader.
Adding to the premieres list is Before Midnight, director Richard Linklater's third film collaborating with Ethan Hawke and Julie Delpy after Before Sunrise and Before Sunset, in which the audience encounters their characters nine years later in Greece.
Australian actresses Nicole Kidman, Mia Wasikowska and Jacki Weaver star in psychological thriller Stoker, which marks South Korean director Park Chan-wook's English-language debut.
Behind-the-scenes tales of pornography will also be explored in British director Michael Winterbottom's The Look Of Love, starring Steve Coogan and based on British adult magazine publisher and entrepreneur Paul Raymond.