Kobo launches new tablets made for those who read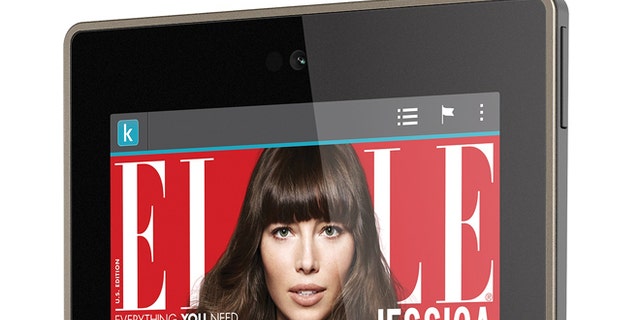 Even as Barnes & Noble flounders with its Nook tablet business, Kobo is pushing forward with tablets of its own, geared—like the Nook—toward digital-book aficionados.
The new tablets are the Kobo Arc 7, Kobo Arc 7HD, and Kobo Arc 10HD. The Kobo Arc 7HD has a high-def screen with 323 pixels per inch, comparable to that of the new Google Nexus 7, and comes with either 16GB ($200) or 32GB ($250) of memory. The larger 10-inch model ($400) has a 300ppi display and 16GB of memory. The Kobo Arc 7 ($150) comes with 8GB and a microSD slot for upgrading memory. All three run Android 4.2.2 and have 16GB of memory.
Find the right tablet for your needs and budget with our tablet buying guide and Ratings.

The tablets have a number of features geared toward e-reading. For example, when you open a magazine, it goes into reader mode, where you can read a complete story without having to swipe to turn any pages. If a story jumps pages ahead, you're automatically taken there, and returned to where you were before once you finish. Kobo's new partnership with Pocket lets you move an article into a special folder for later reading.
Kobo also announced a new e-book reader, something of a surprise since the general consensus is that dedicated e-readers are a dying category. The Kobo Aura is a 6-inch e-ink reader with an edge-to-edge touch-screen display, front-lighting technology, and 4GB of memory. Shipping this month, it will retail for $150 and is currently available for preorder.
—Donna Tapellini
Consumer Reports has no relationship with any advertisers or sponsors on this website. Copyright © 2007-2013 Consumers Union of U.S.
Copyright © 2005-2013 Consumers Union of U.S., Inc. No reproduction, in whole or in part, without written permission. Consumer Reports has no relationship with any advertisers on this site.