Kim Kardashian game proving a huge money maker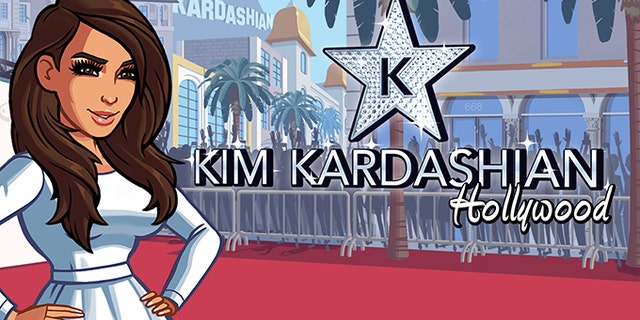 It seems that the virtual Kim Kardashian is proving as popular as the real thing.
The "Kim Kardashian: Hollywood" mobile game has been downloaded more than 42 million times since it launched in the summer of 2014, Niccolo de Masi, the CEO of the game's developer Glu Mobile, told a Las Vegas conference. De Masi said that players logged around 3.29 billion sessions, Gamespot reports, which works out to be around 35,000 years in the game.
The free game – which allows players to spend real cash on micro transactions – reportedly brought in $200 million last year.
But as of this week, the virtual Kim Kardashian will have some competition – from her half-sisters.
Related: Kim Kardashian, Nicki Minaj behind surge in behind surgery
Kendall and Kylie Jenner's mobile game launched Wednesday, promptly rising to the top spot on Apple's app store. The Jenner twins' game also made by Glu Mobile maintains the same cartoony aesthetic of the Kardashian game. According to Glu, the game features the voices, likenesses, and creative influences of Kendall and Kylie and allows players to interact with the sisters as friends and mentors "as they work to realize their creative and career aspirations."
"There does seem to be a unique affinity for fans of the Kardashian-Jenners to like narrative role-playing games," de Masi said during an interview at the D.I.C.E. Summit.
Related: Kim Kardashian and Kanye West welcome baby boy
De Masi attributed the popularity of "Kim Kardashian:Hollywood" to the fact that its promotion feels "authentic." Kardashian occasionally posts about the game to her Twitter and Instagram accounts, where she has around 100 million combined followers, according to Gamespot.
The game aims to feel like a "living, breathing" game because it constantly evolves based on what Kardashian does in real life," de Masi said.
The Associated Press contributed to this report.