Kentucky middle schoolers design 3D-printed device to help fight opioid crisis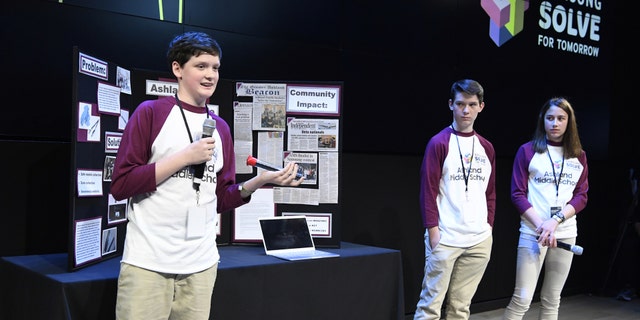 NEWYou can now listen to Fox News articles!
A group of Kentucky middle schoolers have won a prestigious award for developing an ingenious device that lets first responders to safely collect hazardous needles left behind by opioid and other drug users.
The students from Ashland Middle School in Ashland, KY., are one of the national winners of Samsung's Solve for Tomorrow contest, which promotes Science, Technology, Engineering, Art and Math (STEAM).
Aubree Hay, a 7th grader at Ashland Middle School is one of the students that worked on the project. "In our area, we have a very big opioid crisis and there's a problem with people leaving around syringes," she told Fox News. Local police officers, she added, have been getting hurt dealing with the syringes.
GOOGLE TAPS TECH TO BATTLE OPIOID CRISIS
When the school's public resource officer explained the extent of the problem, the students decided to harness technology to find a solution.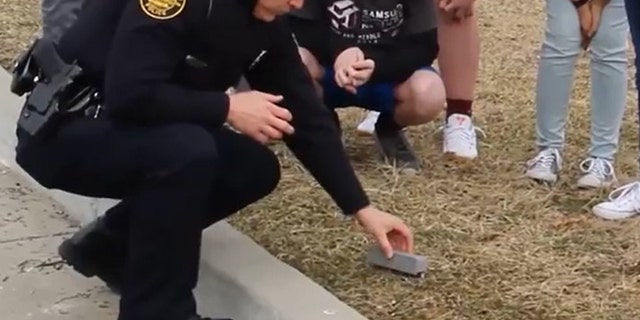 Hay and her classmates started work on the device last October. After an initial design phase, they used 3D printing to create the hollow molded plastic box. One side of the rectangular box consists of plastic teeth, enabling a first responder pick up any discarded needles without exposing them to the sharp tip.
The prototype was completed in February. Such was the level of interest in the device that local law enforcement asked the students to make a version that could fit into an evidence beaker. The middle schoolers duly created a cylindrical prototype that could potentially fit into a police evidence bag.
FACEBOOK, COCAINE, OPIOIDS: HOW ADDICTIVE IS THE SOCIAL NETWORK?
The students, who are aged 11 to 14, entered their project in the Samsung Solve for Tomorrow contest, winning $150,000 of technology for their school. They were also named Community Choice Award winners, which will bring a further $20,000 of technology to Ashland Middle School.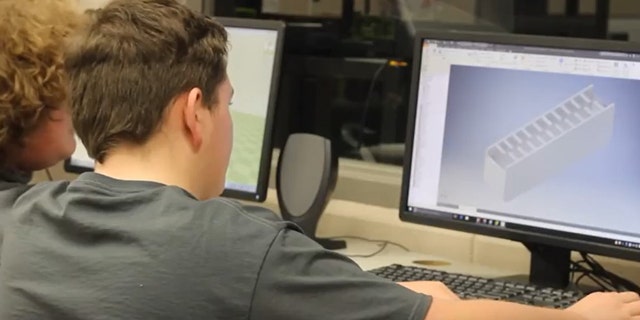 "Our hard work paid off!" said Hay.
Ann Woo, senior director of corporate citizenship at Samsung Electronics America, told Fox News that the judges were impressed by the students' understanding of a challenging issue and their desire to help first responders in their community. "What we thought was really so amazing was their ingenuity, their ability to prototype and create different designs," she said.
The students will be meeting with lawmakers Senator Mitch McConnell (R.-KY), Senator Rand Paul (R-KY), and Congressman Thomas Massie (R-KY) in Washington D.C. on Wednesday.
This is not the first time that technology has been used in the battle against America's opioid crisis.
For National Prescription Drug Take Back Day on April 28 Google worked with the U.S. Drug Enforcement Administration to develop a Google Maps tool to help people get rid of medicines they no longer need.
The two other national winners of the Samsung competition were Cavallini Middle School in Upper Saddle River, N.J., which developed a helmet concussion sensor and Thomas Jefferson Middle School in Winston-Salem, N.C., which built a smart flood gate system.
Follow James Rogers on Twitter @jamesjrogers