JPMorgan files patent application on 'Bitcoin killer'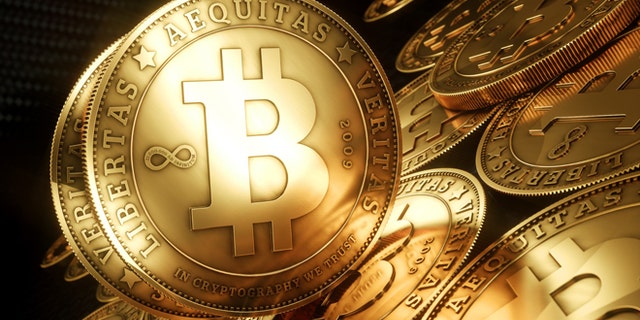 NEWYou can now listen to Fox News articles!
Banking giant JPMorgan Chase has filed a patent application for an electronic commerce system that sounds remarkably like Bitcoin -- but never mentions the controversial, Internet-only currency.
The patent application was filed in early August but made publicly available only at the end of November; it describes a "method and system for processing Internet payments using the electronic funds transfer network."
The system would allow people to pay bills anonymously over the Internet through an electronic transfer of funds -- just like Bitcoin, noted the enthusiast blog LetsTalkBitcoin. It would allow for micropayments without processing fees -- just like bitcoin. And it could kill off wire transfers through companies like Western Union -- just like Bitcoin.
But while there are 18,126 words in the patent application, "Bitcoin" is not one of them.
[pullquote]
The application instead pits the proposed electronic funds transfer system against the traditional credit card and "rival" Internet payment systems.
"While new Internet payment mechanisms have been rapidly emerging, consumers and merchants have been happily conducting a growing volume of commerce using basic credit card functionality. None of the emerging efforts to date have gotten more than a toehold in the market place and momentum continues to build in favor of credit cards," the application reads.
Last week, Bank of America released a surprisingly upbeat report on Bitcoin, essentially proclaiming it the next big thing. Yet most Americans know little about the new electronic currency, which has experience especially volatile trading in the past month.
The e-currency soared to a new high of $1,242 on Nov. 29, according to bitcoincharts.com. With over 12 million coins in "circulation," that meant nearly $15 billion in bitcoins were being traded on the Internet -- an amount that exceeds the value of the entire currency stock of countries like Ethiopia, Iceland, Nepal and 90 other countries, according to 2012 estimates by the CIA's World Fact Book.
The currency is currently trading at $962, and saw swings of up to 50 percent earlier in the month.
When they first began pinging across the Internet, bitcoins could buy you almost nothing. Now, there's almost nothing that bitcoins can't buy. From hard drugs to hard currency, songs to survival gear, cars to consumer goods, retailers are rushing to welcome the virtual currency whose unofficial symbol is a dollar-like, double-barred B.
Advocates describe Bitcoin as the foundation stone of a Utopian economy: no borders, no change fees, no closing hours, and no one to tell you what you can and can't do with your money.
The mechanics of the virtual currency were first outlined in a research paper signed by Satoshi Nakamoto -- likely a pseudonym -- and the coins made their online debut in 2009. How the coins are created, how the transactions are authenticated and how the whole system manages to power forward with no central bank, no financial regulator and a user base of wily hackers all comes down to computing power and savoir faire.
Or, as Nicholas Colas, chief market strategist for the ConvergEx Group, describes it: "genius on so many levels."
The linchpin of the system is a network of "miners" -- high-end computer users who supply the Bitcoin network with the processing power needed to maintain a transparent, running tally of all transactions. The tally is one of the most important ways in which the system prevents fraud, and the miners are rewarded for supporting the system with an occasional helping of brand-new bitcoins.
The Associated Press contributed to this report.