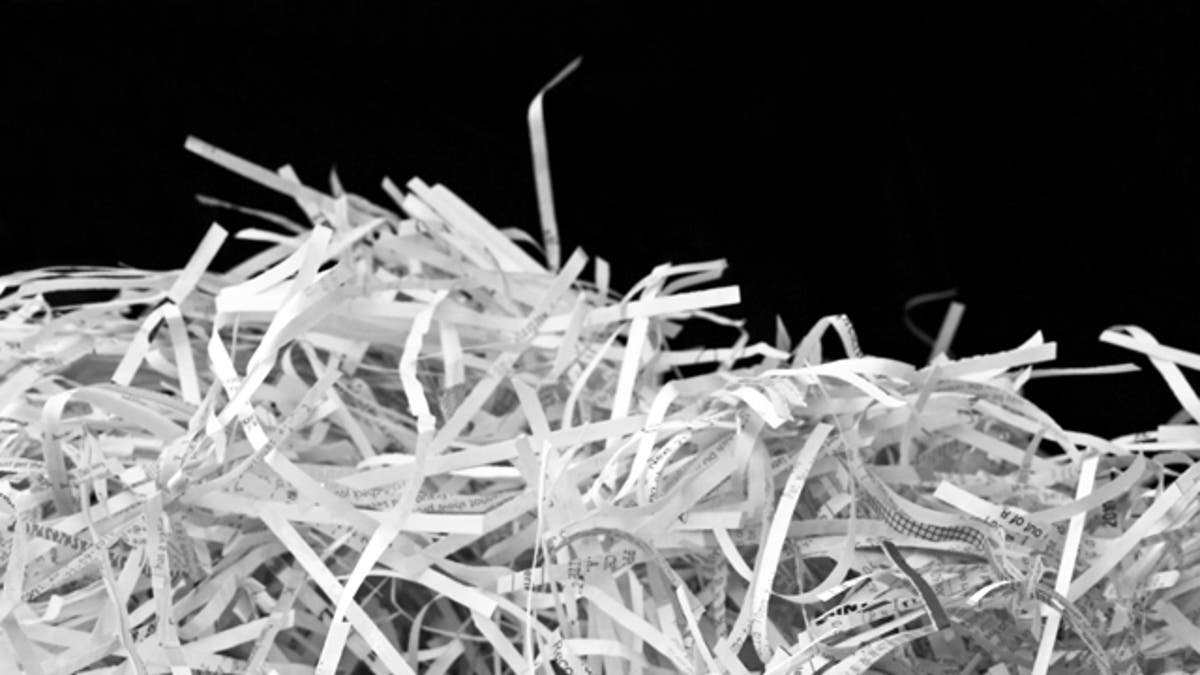 Have the best jigsaw puzzlers in the U.S. equipped soldiers with a huge advantage in war zones?
DARPA's Shredder Challenge -- which was won three days before the contest was set to end this week -- wasn't a gnarly skirmish between top American snowboarders and surfers. Instead it was a call to arms for America's greatest jigsaw puzzlers to step up and support their nation's defense.
DARPA, or the Defense Advanced Research Projects Agency, is the single joint research and design organization for the Department of Defense; this competition represents an agency effort to leverage the smarts of the nation's brightest civilians. DARPA hopes they can act as force multipliers through "crowd-sourcing" events it calls Grand Challenges, such as the Urban Challenge and the Red and Blue Challenge.
Document shredding is standard not just in everyday businesses for identity protection or confidentiality but also in the defense and security sector to protect sensitive information.
Civilians successfully defeating this challenge could not only assist in revealing vulnerabilities the document shredding practice might pose to U.S. forces, they could also help to identify a method for reconstructing documents seized in the field.
A fully automated approach would mean that when soldiers seize shredded documents in the field they could be immediately reassembled and exploited -- but defeating this puzzle challenge doesn't mean DARPA has reached this objective.
Dan Kaufman, director of DARPA's information innovation office, explained remaining obstacles during the Department of Defense's bloggers roundtable: "Can you do it fast enough and cheap enough -- and, you know, be within sort of a mission time frame?"
In reality, shreds seized in war are unlikely to be conveniently stacked right-side-up and single-sided -- not to mention pristine without the fire damage or dirt typical of the field. And the contestants were provided not with a trash bag of shreds but a range of two to twenty nicely laid out pages to sift through.
The test, five shredded document puzzles in increasing difficulty with the easiest at 244 pieces and the most challenging at 6,000 (some with pieces missing), was posted online.
A standard commercial shredder can shred a single piece of paper into approximately 400 pieces, meaning that a shredded single-sided sheet of paper can give the would-be reconstructor more than one million combinations.
The prize for proving shredded documents could be rapidly reconstructed? A whopping great 50,000 dollars.
Kicked off Oct. 28, the race involved more than 9,000 teams competing from throughout the United States. Within a week, expert civilian jigsaw puzzlers defeated the first challenge. By Nov. 20, three of the five challenges had been cracked and five clear front-runners had been established -- with just 8,408 pieces left to reconstruct.
Contestants used a range of techniques, from old school jigsaw puzzling to automated techniques. Some used here computers to divide up the shredded images and align them with CSI-style analyses of writing and tear contours before seeking human approval for the match. Such systems even learn from human response to improve their accuracy.
Team "All Your Shreds Are Belong To Us," hailing from California and led by former video game developer Otavio Good, tied it all together three days early on Dec. 4. The blogosphere was rife with speculation that the team was linked to a forum associated with hacker group Anonymous.
Recently, the British High Commission in Iran was attacked, reminding people in the defense business of the attack on the U.S. embassy in Tehran back in November of 1979. Reports circulated from Iranian media that sensitive information believed shredded and destroyed by embassy employees had been painstakingly reconstructed over years by the country's carpet makers, who used their nimble fingers to tie the shreds back together.
DARPA's challenge is both boon and challenge, however. Smart players in defense have already moved toward more modern means of disposal of sensitive documents. But if this technology becomes more advanced and accessible, civilians and businesses that rely on shredding could be at risk.