James Comey's 'secret' Twitter account revealed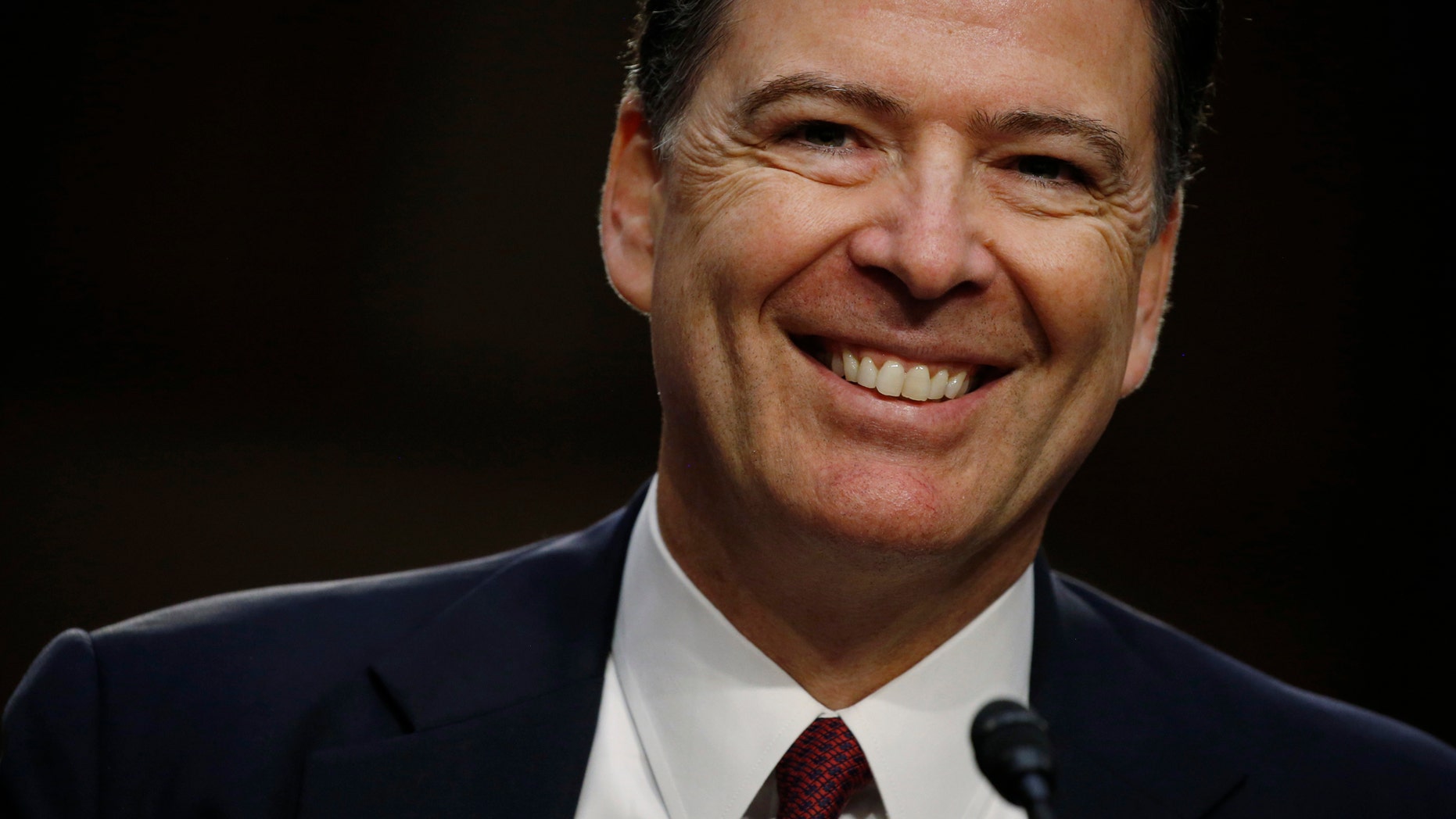 Former FBI Director James Comey's 'secret' Twitter account has finally been revealed after months of rumors linking him to cryptic tweets from the @FormerBu account.
The account created a stir earlier this year when Gizmodo reported that it likely belonged to Comey. At the time the account used the handle @projectexile7. The account's name has remained Reinhold Niebuhr.
TWITTER AIMS TO BOOST USER SAFETY, UPDATES ITS RULES
While the origins of the @FormerBu handle are unclear, Reinhold Niebuhr was an American theologian who died in 1971. Comey wrote a thesis on Niebuhr while a student at the College of William and Mary.
The account's first tweet was sent out on March 30 – a meme of Will Ferrell saying "actually I'm not even mad – that's amazing" and a link to the FBI jobs website.
A second tweet – a photo of the Hudson River, was sent out on Oct. 18. A photo of Little Round Top, Gettysburg, was tweeted the following day with the message "good place to think about leadership and values."
A photo tweeted on Oct. 20 showed a figure in a cornfield accompanied by the message "Good to be back in Iowa."
With speculation again mounting that Comey was behind the account, a photo of migrating birds was tweeted Sunday. "Watching migrating white pelicans in Iowa thinking about Niebuhr's Serenity Prayer," read the accompanying message.
Comey was finally unmasked on Monday when he tweeted an image of himself standing on any empty road, apparently in Iowa. "Goodbye Iowa. On the road home. Gotta get back to writing. Will try to tweet in useful ways," he wrote.
Journalist Benjamin Wittes, a close friend of Comey's who had long refused to confirm the identity of @FormerBu, admitted Monday that the account belongs to the former FBI chief.
"OK, in light of this latest tweet, I will confirm that @FormerBu is, in fact, James Comey himself," he tweeted.
President Trump took a swing at Comey last week when he tweeted that the former FBI director "totally protected Hillary Clinton" in the private email case. Trump made the attack following the release of FBI documents that show Comey began drafting a statement on the Clinton email investigation months before interviewing key witnesses and Clinton herself.
Follow James Rogers on Twitter @jamesjrogers