'I've never sent an email, and I never will' MLB commissioner Bud Selig says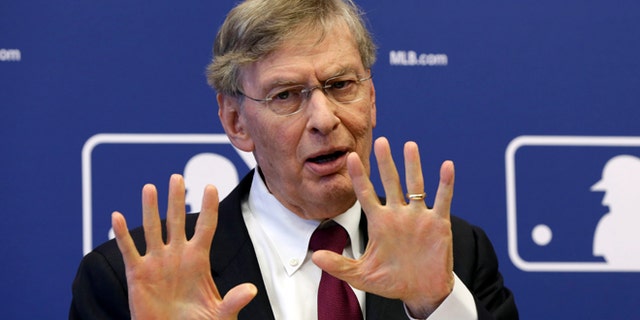 The Commissioner of Major League Baseball has never sent an email and he never will, he claims.
Bud Selig revealed his technophobia at a press conference Monday, claiming that he shouldn't have to learn how to send emails if he doesn't want to.
"I've never sent an email, and I never will," he said, according to Eric Fisher, journalist for the Sports Business Journal.
During the press conference Fisher tweeted:
"Selig: 'I've never sent an e-mail and I never will.' Has recently upgraded to an iPhone, though."
Selig is one of the few powerful people who have publicly admitted to refusing to use email.
In 2011 Thierry Breton, CEO of one of the world's largest IT companies Atos banned emails in the workplace.
If people want to talk to me, call or send me a text message," he told The Wall Street Journal . "Emails cannot replace the spoken word."
Shayne Hughes, CEO of leadership consulting firm Learning as Leadership banned email in his company for a week. He argued that it was making workers inefficient.
"Reading, processing, managing, organizing, and responding to it absorbs vast amounts of time," he said.
Read more about Selig's low-tech approach at News.com.au.