It's Official: Apple Sends Invites for October 4 iPhone Event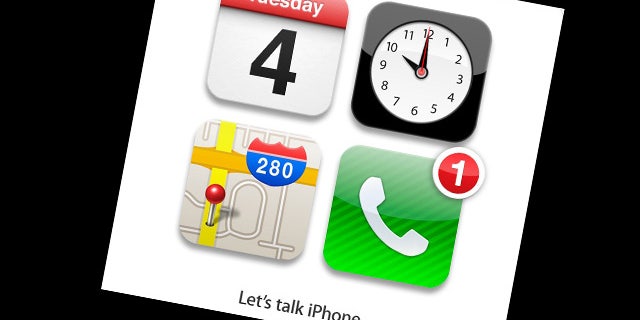 CUPERTINO, Calif. – Apple on Tuesday invited reporters to an iPhone-related event Oct. 4, setting the stage for the widely anticipated launch of its latest iPhone 5 smartphone.
Apple sent reporters an email with the message, "Let's talk iPhone," inviting them to an event at its Cupertino, Calif., headquarters. Apple has traditionally held an event in the early fall to update iPod products, as well as its iTunes digital music jukebox software.
The event next week follows what analysts say has been a blowout quarter for Apple's iPhone 4.
The device, which was released in June of last year, has been a hit with consumers despite initial customer complaints that the device's antenna was prone to malfunctioning when held a certain way.
Overall, the iPhone has helped to drive Apple's revenue and profit growth to record levels and has become the best-selling smartphone in the world.