Israel's Arrow anti-missile system scores first hit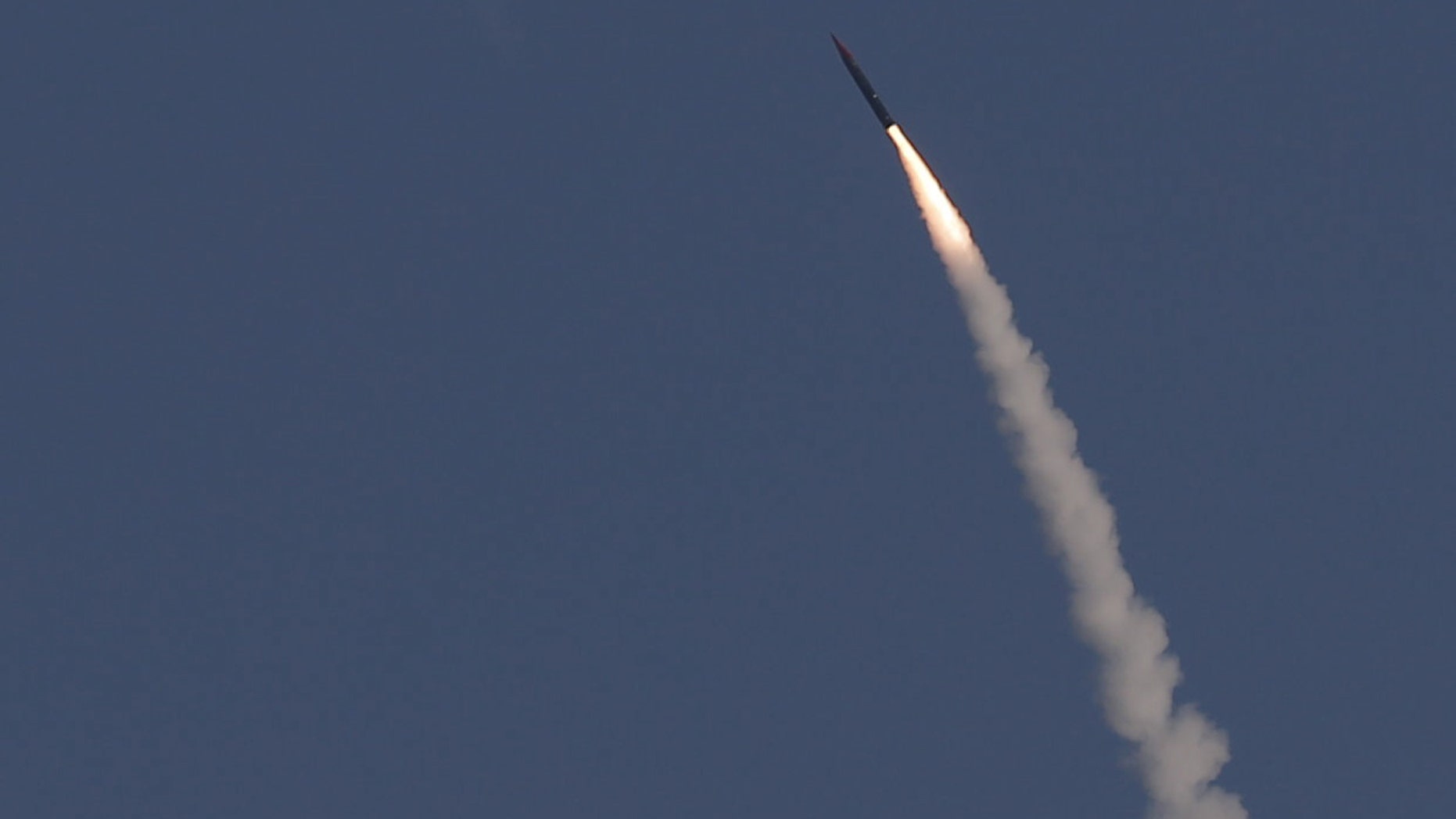 Israel's sophisticated Arrow anti-missile system has scored its first hit, taking down a surface-to-air missile fired from Syria, according to media reports.
The Jerusalem Post reports that the Arrow interceptor was used for the first time after Israeli fighter jets were targeted with Syrian anti-aircraft missiles during an operation over Syria.
Newspaper Haaretz said the interception took place north of Jerusalem. Israeli Channel 10 TV reports the Israeli military had been on a mission to destroy a weapons convoy destined for the Lebanese Hezbollah group, which is backed by Iran and fights alongside Syrian government forces.
Arrow provides the top layer of the country's complex aerial defense system. Whereas the country's Iron Dome system deals with short-range threats such as rockets, and David's Sling is designed to tackle midrange threats, Arrow can take out targets outside Earth's atmosphere.
US NAVY DESTROYER TESTS NEW DEFENSE SYSTEM, TAKES OUT BALLISTIC MISSILE
Earlier this year the Israel Air Force took delivery of the state-of-the-art Arrow-3 system, which is developed by Israel Aircraft Industries (IAI)  in conjunction with Boeing. Arrow-3's first test flight was in 2013, with its final test flight in 2015.
Each Arrow-3 rocket is estimated to cost about $2.2 million, according to Haaretz. The project is co-managed by Israel's Missile Defense Organization and the U.S. Missile Defense Agency.
The Israeli military said its aircraft struck several targets in Syria and were back in Israeli-controlled airspace when several anti-aircraft missiles were launched from Syria toward the Israeli jets.
Israeli aerial defense systems intercepted one of the missiles, the army said, without elaborating.
Designed to eliminate ballistic missiles high in the stratosphere, it is not clear why the Arrow system was used in the incident, according to reports.
US ALLY USED PATRIOT MISSILE TO SHOOT DOWN SMALL DRONE
The firing of missiles from Syria toward Israeli aircraft is extremely rare, though Israeli military officials reported a shoulder-fired missile a few months ago.
A Syrian military statement said four Israeli warplanes violated Syrian airspace — flying into Syria through Lebanese territory — and targeted a military position in central Syria.
Damascus said Syrian anti-aircraft systems confronted the planes and claimed one of the jets was shot down in Israeli- controlled territory and that another was hit. The Israeli military denied the allegation and there was no sign that any of the jets had been hit or downed.
FOR THE LATEST TECH FEATURES FOLLOW FOX NEWS TECH ON FACEBOOK
The Arrow system has been used in Israel since the 1990s, according to the Jerusalem Post.
The Associated Press contributed to this report.