Israel takes down Hezbollah drone with Patriot missile strike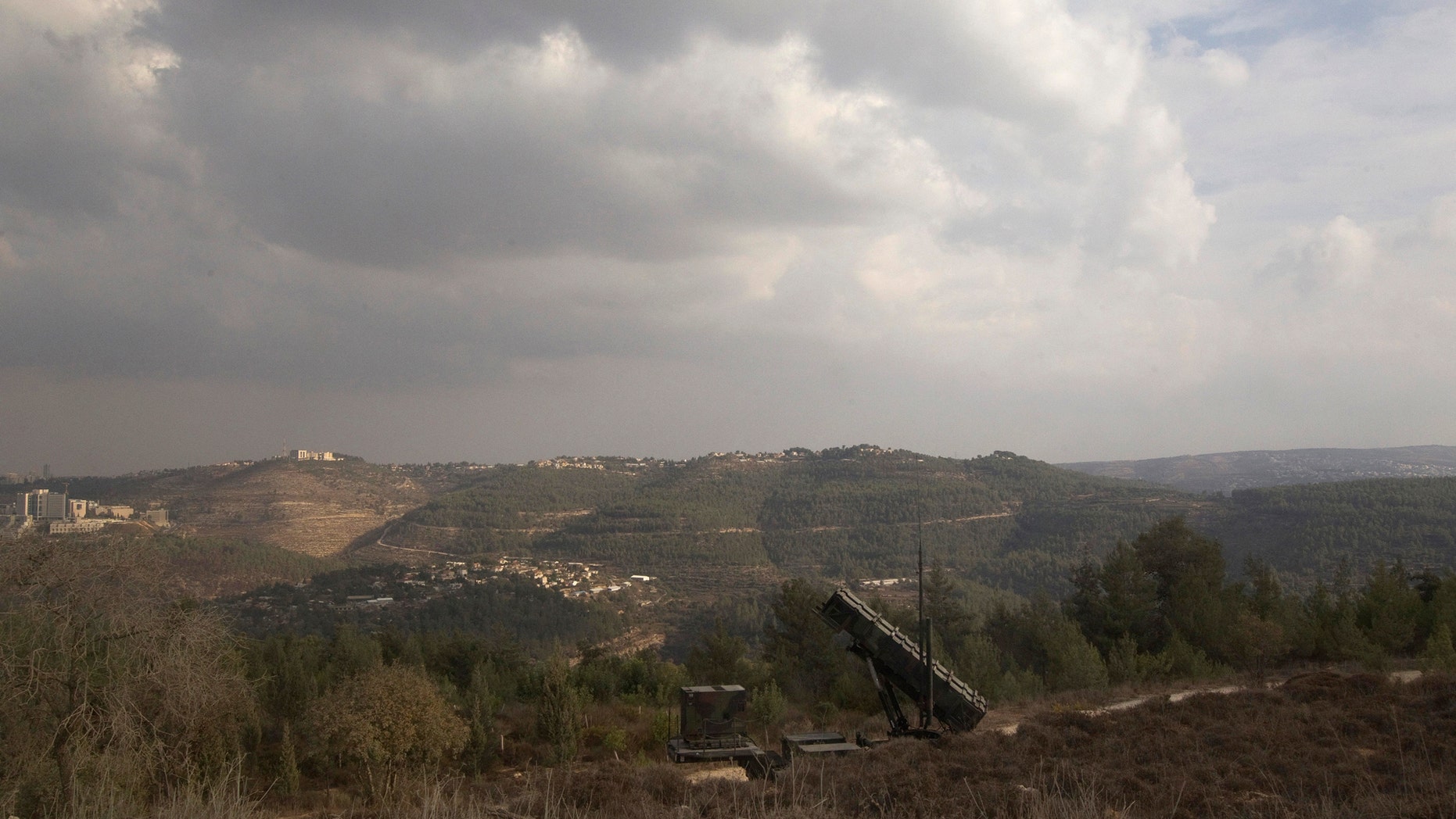 The Israel Defense Forces shot down an Iranian-made drone operated by Hezbollah early Tuesday afternoon after the drone entered the demilitarized zone along the border between Israel and Syria on the Golan Heights.
The Israel Air Force's aerial defense command fired a Patriot missile and destroyed the drone.
The remotely piloted vehicle, intended for intelligence gathering missions, was identified as it took off from Damascus International Airport. It then flew to the southwest toward Israel. When the Air Force's air defense control center identified the drone entering the demilitarized zone on the Golan, approximately at 1:30 pm local time (6:30 am EST), the IDF decided to shoot it down.
ROBOT PATROL: ISRAELI ARMY TO DEPLOY AUTONOMOUS VEHICLES ON GAZA BORDER
IDF Spokesperson Brig. Gen. Ronen Manelis told reporters that the military will not allow terrorist groups to penetrate or come near to Israeli territory, in the air or on the ground.
The IDF will act severely and attack against any such actions, said Manelis, adding: "We will respond to every such attempt." Manelis refused to say whether the drone mission was related to the recent Israeli attack on a military site in Syria, saying that the IDF "does not comment of foreign reports."
The Iranian-built drone was used by Hezbollah to collect intelligence, Manelis said, adding that fighter jets were also scrambled but did not fire on the drone, which fell in the area of the Syrian town of Quneitra controlled by the Assad regime. However, the IDF stated that it was not looking to escalate the situation by retaliating "at this time".
ISRAEL SECURITY CHIEF: TECH PREVENTED MORE THAN 2,000 'LONE-WOLF' TERROR ATTACKS LAST YEAR
"We managed to take down that drone, and it only goes to show the IDF's preparedness," commented Defense Minister Avigdor Lieberman. "We will be able to cope with every task and every challenge."
"I want to stress again the high level of preparedness of the IDF, which knows how to handle any surprise, any problem and any threat," Lieberman also said. "As I've said in the past, we don't intend to again suffer from any threats or any attempts to harm the security of the State of Israel. Anyone who tries to harm our sovereignty, to harm our security, should know that they'll pay a heavy price for it – very heavy."
Following the incident the army raised the threat level in its Northern Command.