Is Dubai the first stop on the Hyperloop?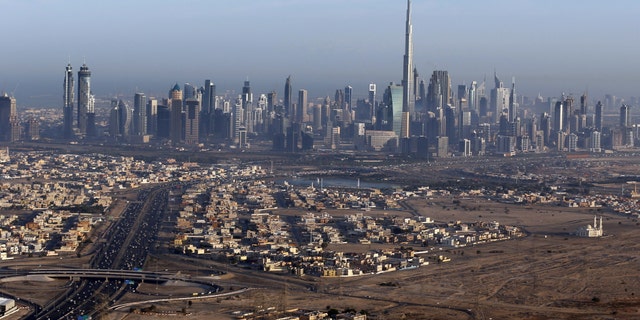 The Hyperloop high-speed transportation system may make its commercial debut in Dubai.
Rob Lloyd, the CEO of Hyperloop One, recently told TechCrunch that the startup is in talks with with DP World, the third-largest supply chain and terminal operator in the world, to deploy the system online in Dubai's Jebel Ali Port.
Hyperloop One is looking to develop the electric-propulsion-based high-speed system, which is the brainchild of Tesla and SpaceX CEO Elon Musk. Lloyd's company recently tested its technology in the desert near Las Vegas.
TechCrunch reports that DP World and Hyperloop One are currently conducting an economic feasibility study at the Jebel Ali Port, where DP World has recently completed its 4th and 5th terminals. DP World envisions a possible submerged, floating Hyperloop system to move cargo that would free up space on land.
The Hyperloop concept was introduced by Musk in 2013. The high-speed tube transportation system aims to reach speeds of over 700 miles per hour. In addition to Hyperloop One, a company named Hyperloop Transportation Technologies is working to develop its own Hyperloop technology.
Hyperloop One is also conducting feasibility studies in Russia, Finland, Sweden, Switzerland and at the ports of Los Angeles and Long Beach, California, according to Tech Crunch.