Is Apple iPad 2 Coming in April 2011?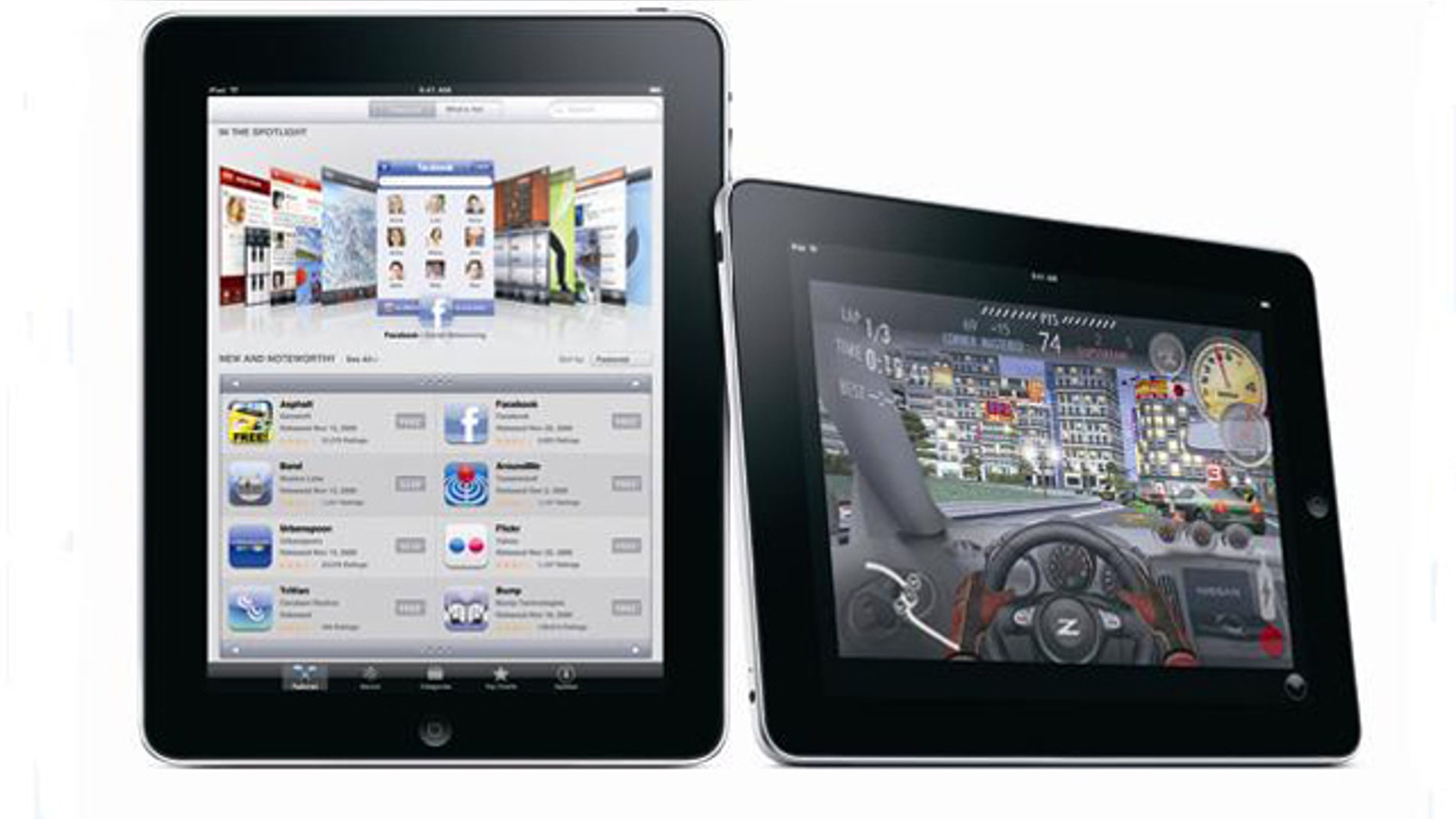 If you haven't bought an Apple iPad yet, think twice about waiting for the perfect Black Friday deal -- rumors are already swirling about the next version of the tablet PC, unofficially called the iPad 2.
The technology world is particularly abuzz over one analyst's prediction that Apple's next iPad will hit retail shelves in April 2011. Brian Marshall of Gleacher & Company predicted that the upgraded hand-held computer will make its debut well after the holiday season in April.
"I think April is the proper time-frame for an iPad 2," Marshall told Computerworld magazine. "Since I'm projecting that Apple will release a CDMA iPhone in March, both will help to equalize Apple's seasonality."
The prediction ties into a recent report in industry trade magazine DigiTimes, which claimed that the design and suppliers of the iPad 2 have already been chosen.
The Taiwanese tech industry publication reports that Ibiden, Tripod Technology and TTM Technologies are parts suppliers for the iPad's successor. The magazine's report also indicated that more suppliers will be added to the source list in February, when shipments of the next-generation iPad begin ramping up.
Rumored upgrades to Apple's tablet computer include Facetime video chats and additional memory space, according to pcmag.com. And a recent patent by Apple for a carbon-fiber material has many speculating about the look and feel of the next generation iPad.
The current generation of iPads use an aluminum frame, which adds weight to the gadget. Carbon fiber would make the case lighter and stronger, and it would allow for improved Wi-Fi and mobile broadband reception.
Meanwhile, Apple says new software available Monday will allow owners of the iPad to print wirelessly over Wi-Fi networks, the Associated Press reported.
The update will also allow iPad users to switch quickly between applications for the first time, a feature that had already been available on recent models of the iPhone and iPod.
Is the iPad 2 worth waiting for? Leave a comment and let us know what you think!