Irony Alert: Microsoft Profits From Each Google Gadget Rival Sells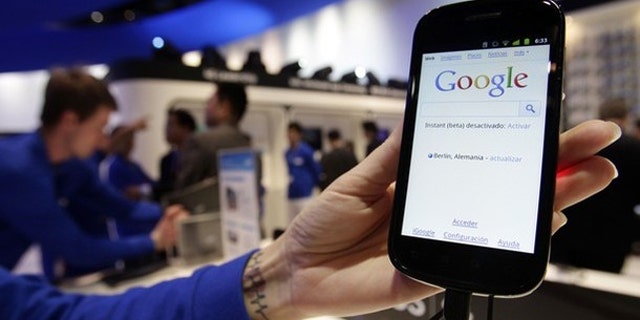 Forget Windows Phone. Microsoft's cash cow is actually Google's Android.
The Windows giant is filling its coffers off of Google's patent woes -- even as its own phone operating system struggles. Samsung, the second largest smartphone maker in the world, announced a patent licensing agreement with Microsoft on Wednesday that allows it to distribute phones running Google's Android operating system.
The confusing three-way deal has a simple net effect: Microsoft will be paid a royalty for every Android-powered device Samsung sells -- tablets as well as phones.
The arrangement is similar to one made last year, when it was reported that another behemoth maker of Android-powered electronics, HTC, settled with Microsoft to the tune of $5 for every phone it sold.
Such wrangling over intellectual property disputes has been aptly called the "patent wars."
"Together with the license agreement signed last year with HTC, today's agreement with Samsung means that the top two Android handset manufacturers in the United States have now acquired licenses to Microsoft's patent portfolio," write Microsoft general counsel Brad Smith and deputy general counsel Horacio Gutierrez in a blog post.
"These two companies together accounted for more than half of all Android phones sold in the U.S. over the past year. That leaves Motorola Mobility, with which Microsoft is currently in litigation, as the only major Android smartphone manufacturer in the U.S. without a license."
Microsoft sued Motorola and Barnes & Noble over Android-related patent claims inking licensing deals with several other companies, including Acer and ViewSonic, and several lesser-known companies.
It was not immediately clear whether Amazon.com has a similar patent deal with Microsoft for its newly unveiled Kindle Fire tablet -- which is also based on the Google Android OS.
Google is currently in the process of acquiring Motorola for $12.5 billion -- which includes the company's cache of valuable cellphone patents. The company has been vocal about Microsoft's "hostile" tactics, which it believes to be a long-term strategy to hamper Android growth.
"They want to make it harder for manufacturers to sell Android devices. Instead of competing by building new features or devices, they are fighting through litigation," Google chief legal officer David Drummond remarked in a blog post.
Meanwhile, both Samsung and HTC also produce phones running Windows -- or "Mango," as the newest iteration of the software is called. Microsoft released a fresh update Tuesday for the mobile operating system as the company looks to invigorate disappointing sales.
"Microsoft and Samsung see the opportunity for dramatic growth in Windows Phones and we're investing to make that a reality," Windows Phone unit president Andy Lees said in a statement.
But until then, they seem content to bank on the success of Android.