Internet Research Agency indicted: Who is the Russian company behind the fake Facebook ads?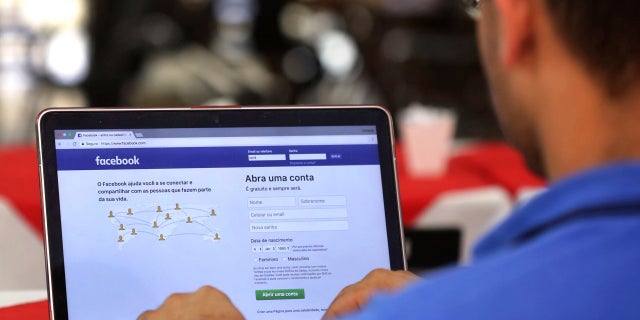 NEWYou can now listen to Fox News articles!
In September 2017, Facebook announced that it had uncovered approximately $100,000 in fraudulent ad spending. This shed light on a little known but influential Russian company known as the Internet Research Agency, purportedly behind the ads that may have helped shape the 2016 U.S. election.
And now, a federal grand jury has indicted 13 Russian nationals and 3 Russian entities accused of violating U.S. law for interfering in U.S. elections, including the Internet Research Agency.
In the indictment, the Internet Research Agency is defined as a "Russian organization engaged in operations to interfere with elections and political processes."
UNILEVER THREATENS FACEBOOK, GOOGLE WITH ONLINE ADVERTISING CUTS
According to a 2015 New York Times story on the agency, it employs "hundreds of Russians to post pro-Kremlin propaganda online under fake identities." Reports have described the firm as a "troll farm."
Collins Dictionary defines a troll farm as an "organization whose employees or members attempt to create conflict and disruption in an online community by posting deliberately inflammatory or provocative comments."
According to a source familiar with the social network's thinking, Facebook's research links its September findings back to the Internet Research Agency.
In early September, Facebook's Chief Security Officer Alex Stamos wrote the company "found approximately $100,000 in ad spending from June of 2015 to May of 2017 — associated with roughly 3,000 ads — that was connected to about 470 inauthentic accounts and Pages in violation of our policies. Our analysis suggests these accounts and Pages were affiliated with one another and likely operated out of Russia."
Additionally, Facebook said it found approximately $50,000 in "potentially politically related ad spending," was spent on approximately 2,200 ads.
The Internet Research Agency's potential involvement with the fraudulent Facebook ad spending was first reported in September by both The New York Times and The Washington Post.
MORE TROUBLE FOR FACEBOOK AS SEATTLE CLAIMS IT VIOLATED CAMPAIGN FINANCE LAW
In depth on the IRA
In an unclassifed report in January 2017, the Office of the Director of National Intelligence mentioned the potential involvement by the Internet Research Agency in the 2016 U.S. election.
"A journalist who is a leading expert on the Internet Research Agency claimed that some social media accounts that appear to be tied to Russia's professional trolls—because they previously were devoted to supporting Russian actions in Ukraine—started to advocate for President-elect Trump as early as December 2015," the report read.
The report also mentioned that the financial backer of the Internet Research Agency may have ties to Russian President Vladimir Putin. "The likely financier of the so-called Internet Research Agency of professional trolls located in Saint Petersburg is a close Putin ally with ties to Russian intelligence," it said.
According to a transcript with a former Internet Research Agency employee that has been translated, the trolls are hard at work, leaving their crumbs around the internet.
"It was necessary to write 126 comments under the posts of people who wrote them inside this building," Anton N. (not his real name) told Radio Liberty. "And somewhere around 25 - on the pages of living people, so that someone will pay attention to you. And the [blog] posts needed to write ten. Recently a friend told me that now it is necessary to write twelve [posts]."
FACEBOOK, GOOGLE, TWITTER OPEN UP TO CONGRESS ABOUT RUSSIAN MISINFORMATION
Other involvement
This is not the first time the Internet Research Agency has been in the spotlight.
According to The Washington Post, hackers released internal company records detailing that it employed 600 people in Russia in 2013.
A 2015 BBC article highlighted the Internet Research Agency's involvement during Russia's conflict in the Ukraine.
Eric Feinberg, a founding partner of deep web analysis company GIPEC, told Fox News last year that he was not surprised by Facebook's discovery. "I am not surprised that nefarious enterprises are using Facebook Advertising to spread fake information since Facebook does little to verify who is signing up for a Facebook Account and who is buying ads," Feinberg wrote via email.
A version of this story originally ran on Sept. 7, 2017. Follow Chris Ciaccia on Twitter @Chris_Ciaccia