Internet divided over iPhone 'clue'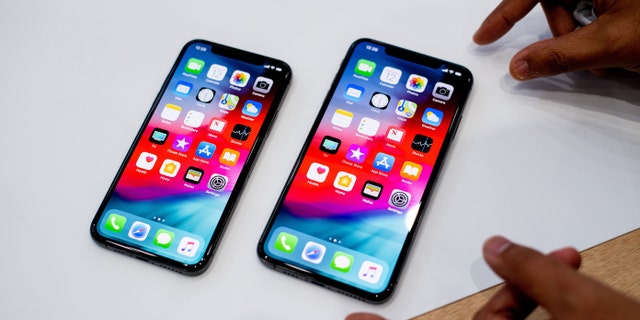 Apple today unveiled the biggest revamp to the iPad since its launch - with the screen covering the whole front of the gadget.
The iPad Pro also now has Face ID, so users can unlock it and approve purchases just by looking at it, instead of the fingerprint scanner.
Apple said new, bigger "brains" mean it is more powerful than nine in ten PCs - despite being in a super-slim case just 5.9mm thick.
Apple chief executive Tim Cook said the redesigned device would "push what you can do on a computer even further".
The firm has ditched the Lightning connector for a new type just six years after bringing it in.
But it says the new USB-C connector makes it faster to charge and easier to connect to other devices like TVs and cameras.
Plus the iPad Pro can be turned into a battery pack to charge your iPhone since the USB-C connector can send power both ways.
Experts said it makes it likely Apple will do the same thing - ditching the Lightning port - on next year's iPhone as rumored in September.
Having a screen with almost none of the black border round the edge means the iPad Pro can be smaller and lighter.
The bigger 12.9inch version is now 25 percent smaller in terms of volume. And the previous 10.5inch model now has a bigger 11-inch screen but the same size footprint.
The latest A12X Bionic processor chip, along with other internal upgrades, means the new Pro has a gaming graphics performance on a par with the Xbox X One games console, the company claims.
The Face ID will replace the fingerprint scanner as it did when Apple brought out the new iPhone X last year.
USB-C is a new version of USB that is smaller and can transfer data more quickly. Apple already uses it on its laptops and other smartphone makers use it too.
The Apple Pencil stylus introduced alongside the original iPad Pro has also been upgraded, magnetically attaching to the iPad for the first time.
When connected, the Pencil automatically pairs and charges. It is sold separately and will cost £119.
The new 11in iPad Pro will go on sale on November 7, starting at £769, with the 12.9in model launching on the same day at £969.
Apple also used the event to reveal new Macbook Air laptops, a revamped Mac Mini and more.
This story originally appeared in The Sun.