Image snafu appears in Google search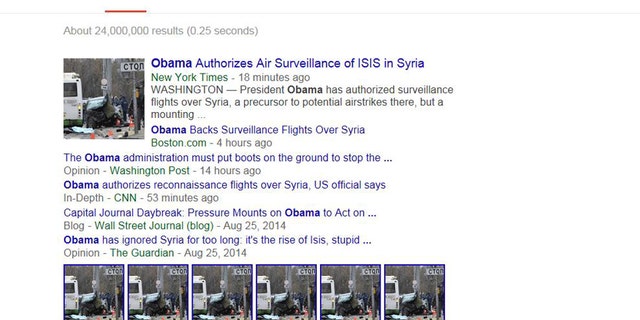 A repeating image of a car crash appeared consistently in Google search results Tuesday morning, prompting speculation that the tech giant might have fallen victim to hackers.
The image, which showed a car wreck in front of a Russian stop sign, appeared in Google news and image searches. A Google news search for "Obama," for instance, produced multiple images of the car crash accompanying stories related to President Obama. A search for "Emmys" produced a similar result.
Google's image search was also disrupted, with multiple images of the car crash appearing amid the correct results.
The problem appeared to be largely resolved by 11 a.m. ET.
It remains unclear whether the search results were due to a technical glitch or were caused by hacker activity. Multiple users on the Google Search Help Forum and Twitter discussed the possibility that the tech giant had been hacked.
Google has not yet commented.
Cyberattacks have been attracting plenty of attention recently. Earlier this month, research specialist Hold Security, which has a strong track record of uncovering data breaches, reported that a Russian crime ring had obtained more than a billion stolen Internet credentials.
The Nuclear Regulatory Commission, which oversees the safety of U.S. nuclear reactors, has fallen victim to overseas hackers three times in the past three years, and electronics giant Sony was the target of a double-barreled attack on Sunday.
Follow James Rogers on Twitter @jamesjrogers