Huawei unveils the Mate 9 smartphone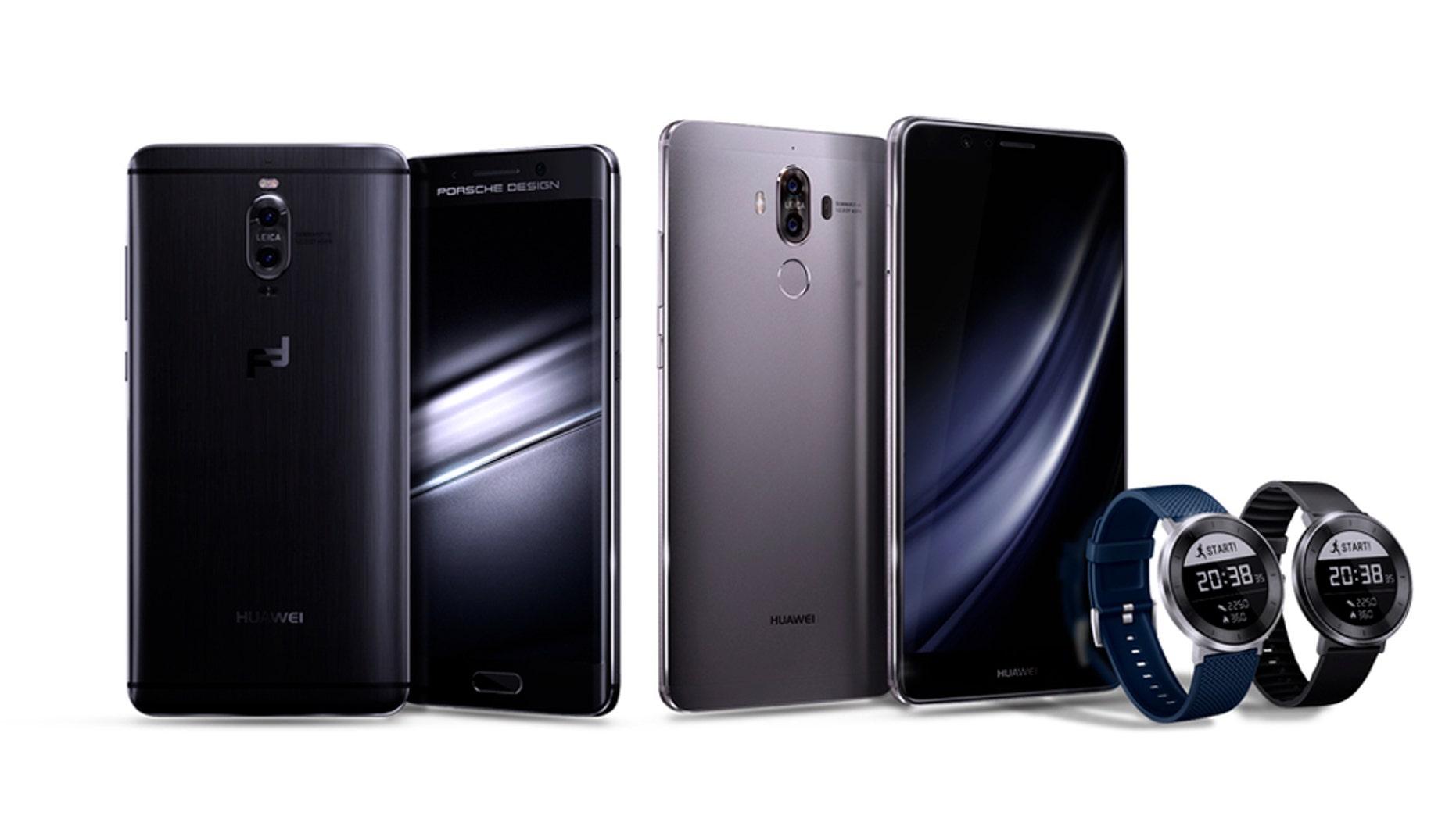 Huawei on Thursday revealed its newest smartphone, the Mate 9, an Android device featuring twin Leica lenses for its camera.
The new phone boasts a feature the company calls "SuperCharge," which they claim can give the device power to last all day in just 20 minutes. The company also touted the battery's safety, which can monitor "to eliminate safety hazards and safeguard battery life," Huawei said in a statement.
That's a likely reference to Samsung's now-recalled Galaxy Note 7, which had a dangerous battery that in some cases caused explosions. The release of the new Huawei handset comes at a fortuitous time for the Chinese manufacturing giant in the wake of Samsung's high-profile phone recall.
APPLE UNVEILS NEW IPHONES: THE IPHONE 7 AND 7 PLUS
"In developing the HUAWEI Mate 9, we started with a simple question – how can we improve every element of the smartphone experience?" Richard Yu, CEO of Huawei Consumer Business Group, said in the statement. "We know that for today's business users, a fast and functional smartphone is just the beginning. Consumers also want a gorgeous design and intuitive features, so we created two new devices at the forefront of hardware and software innovation."
The Mate 9 begins at about $777, and is launching in 12 countries initially, including China, France, and Japan, but not the United States. It comes in colors that range from black to "champagne gold" to "ceramic white" and packs 64 GB of storage.  The company is also releasing a higher-end version of the phone called the "Porsche Design" that starts at about $1,500, comes only in "graphite black," and features 256GB of storage.