How to track Santa on NORAD and Google Earth
Kids across the globe are excitedly awaiting Santa's arrival tonight, but did you know how you can track his journey?
Here's how you can follow the man in red's path on Christmas Eve...
How can I track Santa with NORAD?
The NORAD programme (North American Aerospace Defense Command) has been offering a way for kids to track Santa in his sleigh since 1955.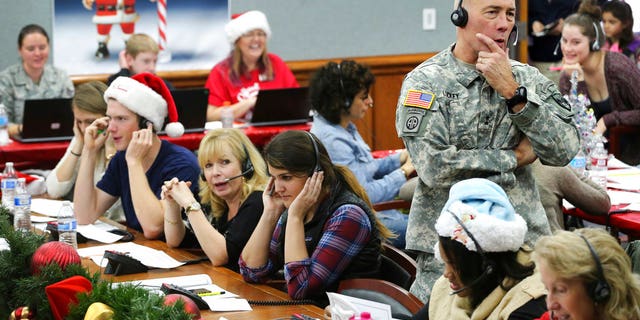 Today, it provides users with an exact GPS location of Santa's position - through a fun, interactive tool on its website.
But the tradition was started by accident, when a local advertisement inviting kids to call Santa accidentally misprinted the number.
The number they called put them through to NORAD's Commander-in-Chief's operations hotline.
Colonel Harry Shoup, who later became affectionately known as Santa Colonel, answered the first of these calls.
He gamely asked his staff to check if there was any indication of Father Christmas' movements on the radar.
A spokesman explained: "Indeed there were signs of Santa, and children who called in were given an update on Santa's position. Thus, the tradition was born."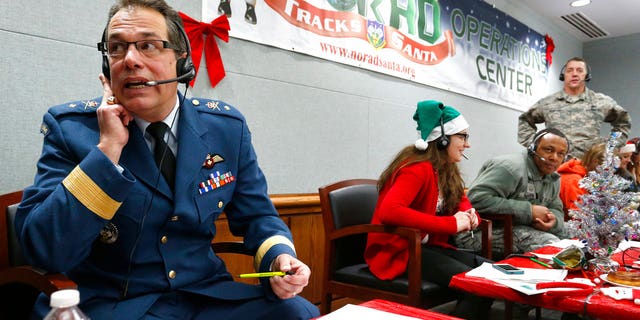 Colonel Shoup's staff were instructed to continue to give out information of Santa's movements in future calls.
The NORAD tracker is also available through the Apple, Android and Windows phone app stores.
How can I track Santa with Google?
Google also runs its own Santa tracker, which was set up in 2005.
The search engine's Santa's village opened on December 1 - offering festive games and fun.
It's set up in the form of an advent calendar, with a new game or experience being unveiled every day until Christmas.
You can check Google's tracker on this website, or download it on the Android app and for Android TV - but it's not available in the iOS app store.
How long is it until Santa starts his journey?
Santa's sleigh sets off in the morning of December 24 - when it will already be later on Christmas Eve in some countries.
Until then, both websites are providing a Santa tracker countdown.
There are also a whole host of festive games, movies, interactive lessons and music to keep kids and adults alike entertained.
While your kids can follow Santa's progress throughout Christmas Eve - just make sure they're tucked up in bed before he comes down the chimney.