How to lower your monthly TV bill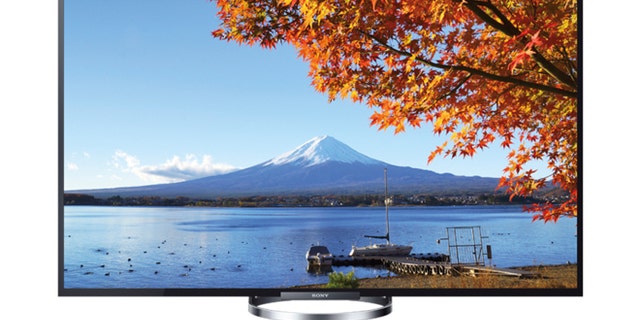 Does opening your bill for cable or satellite TV make your blood boil? You're not alone. Monthly pay-TV bills averaged around $86 in 2011 (the most recent data available), according to research firm NPD—and that doesn't include Internet or phone service, which can easily push the tab for a triple-play package to $150 or more. Many consumers fantasize about firing their TV provider and saving $1,000 or so per year, but few follow through. If you just can't take those bills anymore, here are a few options:
Cut the cord
Look, up in the sky. With a UHF-VHF antenna, you can enjoy free, over-the-air, HD broadcasts from local stations such as ABC, CBS, NBC, and others. You may pull in a few dozen channels with news, movies, and foreign-language programs. What you'll receive depends on what's offered in your area, how far you live from a transmitter, and whether trees or buildings block signals.
Rooftop antennas work best in difficult locations, but indoor HDTV antennas are cheaper and more convenient. We had 12 members of our staff test 10 antennas that cost $8 to $80. Their reception varied greatly, depending on location. Among those that did well were the RCA ANT 1650, $32, and the RadioShack 15-254, $35. In poor reception areas, an amplified antenna might work best. You might need to try more than one model, so buy from a retailer with a no-hassle return policy.
What if no antenna works? See whether you can get Aereo, a service that delivers broadcast TV over the Internet. Aereo recommends broadband speed of 2.5 megabits per second (mbps) for HD, which any cable modem should provide. It costs $8 monthly for 30 or so stations and a cloud-based DVR with 20 hours of recording. As of late January 2014, Aereo served 10 metro areas (check aereo.com). In other areas, ask the cable company for its most basic package, usually about $20 per month plus $6 to $10 for a set-top box.
Pare down your plan
Even if you hate the price of your cable service, you might still love some of its programming. Pay-TV services are coming out with lower-­priced plans to hang on to potential cord cutters who can't live without "Boardwalk Empire" and other HBO originals.
Time Warner Cable, for example, offers a $30-per-month "Starter TV with HBO" package with about 20 mostly broadcast channels plus HBO and HBO Go; an HD box adds $10 per month. Comcast has a similar channel lineup plus its Streampix streaming video service and high-speed broadband for $40 or $50 per month, plus about $10 for a set-top box.
If your cable company doesn't offer a perfect prepackaged plan for you, then it's time to get tactical:
Downsize. A bare-bones package might not suit you, but perhaps you don't need everything you're paying for. Evaluate how many channels you actually watch. You might find that a lower, cheaper tier of service would satisfy you.
Negotiate. If you don't want to change your current TV package, see whether a promotion will save you money. Ask for the disconnect or cancellation department. You'll speak to a customer-­retention specialist whose job is to keep you as a subscriber. Say you're planning to drop service because the price is too high. It might help to have info on better deals from other providers. Be warned that service providers are getting tougher. If they won't budge, say you must think about it and will call back when you decide.
Switch. You may conclude that it's time to switch to another provider, which might give you a better deal as a new subscriber. In many areas there's only one cable company, but satellite TV is available in most parts of the country, and Verizon FiOS and AT&T U-verse serve many areas.
Streamline. Think about cutting equipment. Is it worth paying for DVR service or a set-top box for all of the TVs you have connected? Consider keeping cable on your main TV and use an antenna for a bedroom TV used mostly to watch news or talk shows. You'll save $6 to $10 per month on box rental. (Bonus: That TV will get you over-the-air programming if your paid service goes down for any reason.)
Find the right set for your needs and budget with our TV buying guide and Ratings.

Stream what you want, when you want it
Streaming video services are the big bang behind your exploding viewing options. Those online services offer thousands of movies and TV programs, old and new, that you can enjoy on your own schedule. To stream video, you need a broadband Internet connection (our experts recommend 5 mbps or higher, provided by most cable services) and either a TV with built-in Internet capability or a device that you connect to the set—a media player, an Internet-enabled Blu-ray player, or a game console.
Most services charge either a subscription fee, usually $10 or less per month, or several dollars for each movie or TV episode you stream. Subscription services save you money if you stream a lot. Renting a few movies and TV programs every week can get expensive if you have to pay for each one individually.
On the other hand, subscription libraries usually don't have current titles; pay-per-view services often get new releases the day they come out on disc. For quantity, a subscription service wins. For currency, go for pay-per-view. Or do both: Get a subscription and use pay-per-view occasionally to see new releases.
One major service, YouTube, has a huge selection of free movies and TV shows, though it's known mostly for amateur videos. But video quality varies more than with the paid services, which usually offer very good quality on a decent Internet connection.
Netflix, which costs $8 per month, is the most widely available service on TVs, media players, and other devices, and it has a large library of movies and TV programs. (Newer titles might be available only as DVD and Blu-ray rentals, which require a separate subscription.)
Amazon Prime provides unlimited access to a portion of the Amazon Instant Video library as part of its $79-per-year, two-day shipping service.
Hulu Plus, $8 per month, is weighted more toward TV programming than movies. Redbox Instant, a hybrid service, charges $8 per month for unlimited streaming plus four DVD rentals from its kiosks, $1 more for Blu-ray.
Pay-per-view services such as Amazon Instant Video, Apple iTunes, Blockbuster OnDemand, CinemaNow, M-Go, and Vudu charge $2 to $7 a day to rent a movie or TV episode. The price depends on how new a title is and the quality you choose.
Streaming hardware
To stream video you'll need either a TV or a device with Internet capability. A growing number of TVs offer built-in streaming, but you don't have to buy a new set if you're otherwise happy with your TV. One of the cheapest, easiest options is to connect it to a set-top media player. Prices start at $35, and most players cost $100 or less.
Media players plug into an HDMI input on any newer TV. A few models have outputs that work with older sets lacking HDMI inputs. You connect the player to your home network to access your broadband service. All models can do so via Wi-Fi, and some offer wired Ethernet connections. Our tests of a dozen or so streaming media players found that most delivered very good HD images.
Every model we tested streams Netflix, a few other video services, and a music station or two. All but a few have apps for YouTube, Facebook, Twitter, and photo sites such as Picasa and Flickr. More services may be added over time. Some models have full Web browsers as well.
The most widely sold set-top boxes are the Apple TV, $99, and the Roku series, which includes several models that sell for $50 to $100. Apple TV is a smart pick if you have lots of iTunes content. Roku is recommended if you want the most choice. The bargain champ in streaming is Chromecast, a $35 thumb-drive-sized device that plugs into a TV's HDMI port. In addition to streaming several services, Chromecast can send your TV  Web content from a PC or Mac using the Chrome browser.
This article also appeared in the March 2014 issue of Consumer Reports magazine.
Copyright © 2005-2014 Consumers Union of U.S., Inc. No reproduction, in whole or in part, without written permission. Consumer Reports has no relationship with any advertisers on this site.