How to get your hands on a historic M1911 pistol from the US Army stockpile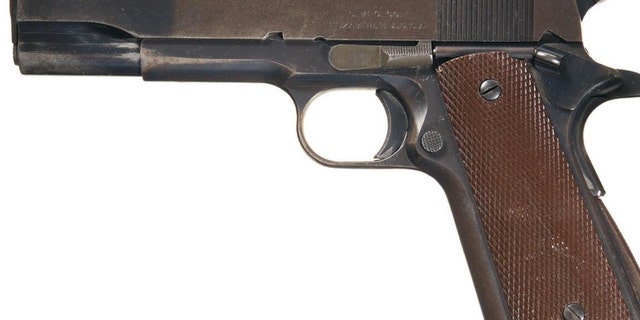 Americans will soon have the rare opportunity to get their hands on a historic military gun.
Only American citizens can purchase one of these World War II combat pistols, the M1911, from the U.S. Army stockpile. And only one can be purchased a year by a qualified buyer.
The 1911 is one of the most sought-after popular handgun models in the country. The legendary pistol entered service more than a century ago, and was used in World War I. Most of the vintage handguns in storage were made before 1945.
President Trump is expected to soon sign off on a bill greenlighting the Army to make available for sale a limited number of these M1911s to American civilians.
For several decades, these surplus U.S. military handgun stockpiles have been hidden away in storage out of the public eye.
Reveal: What's inside the gun crates?
Which 1911s are in the crates? It's an exciting mystery. The exact pistols will not be revealed until the crates are soon opened.
From Colt to Springfield Armory, the M1911 was made by a range of American gunmakers. There will also be a full spectrum available, ranging from brand spanking new pistols to ones with visible battle scars.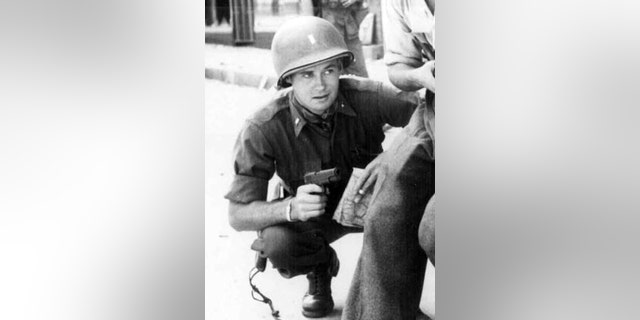 This is a special chance to own a famous pistol with a unique story behind each dent and scratch. You could purchase a 1911 that was used on the front lines by a brave American soldier.
No matter the maker or condition, this is an exciting opportunity for civilians and military members alike.
Limited Release
The Army will make these surplus pistols available through the government-chartered Civilian Marksmanship Program or CMP. The release will be limited to only several thousand in 2018. Your best chance to get one is to be prepared and ready to act.
The CMP spent a lot of time working out how to best fairly sell the pistols.
US SOLDIERS SET TO RECEIVE NEW HOLSTER AS ARMY DEPLOYS ITS LATEST PISTOL
All that's needed is President Trump's signature, signing the bill into law and the handguns will be released – that's your signal to jump into the fray to try to nab one. Head over to CMP's website to get in the action for the rollout.
Once CMP receives 10,000 orders, the would-be purchaser names will be loaded into a "Random Number Generator" and each person will be assigned a number.
So here's everything you need to know to be ready to move quickly, get your paperwork in and be one of the lucky few to own a piece of meaningful military history.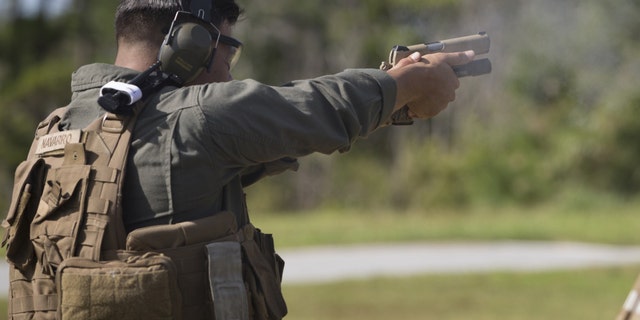 PODCAST: ARE YOU A TARGET? FIND OUT HOW TO BEST PROTECT YOURSELF AND HOME WITH THIS SPECIAL OPS EXPERT
The 1911 Backstory
This pistol was used by the U.S. Army for about 75 years. A variant of the M1911 is still by the U.S. Marine Corps.
Back in 1911, the U.S. military chose the M1911 as the standard-issue sidearm for the forces. The iconic single- action, semi-automatic weapon remained the official sidearm until 1986 when it was replaced by the Beretta M9. It is chambered for the .45 ACP cartridge and magazine fed.
10 BIGGEST WEAPONS STORIES OF 2017
In recent weapons news, the Army changed sidearms, replacing the Beretta M9 with the new Sig Sauer MHS, Modular Handgun System.
Inside the Crates
The exact nature of the pistols that will be released remains unknown. In the crates, there will certainly be Colt 1911s – but what else?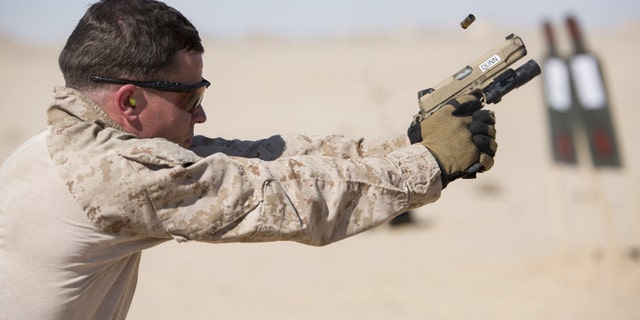 It would be tremendously exciting if they open the crates and discover the ultra-rare and highly sought after Singers. If so, those most likely will be auctioned in a special process by CMP based on past methodology.
There could also be pistols made by Remington Rand, Springfield Armory, Ithaca, UMC, Union Switch & Signal and North American.
The pistols will not all be in the same condition. There will most likely be some in pristine, mint condition – but this is also a special opportunity to hold in your hand a 1911 with character bearing the marks of accompanying a brave U.S. soldier through his service and sacrifice for our country.
AMAZING NEW MILITARY HELICOPTERS TO LOOK OUT FOR IN 2018
There will be very high demand competing for a very limited number ranging between 16,000 and 20,000 will be up for sale over the next two years.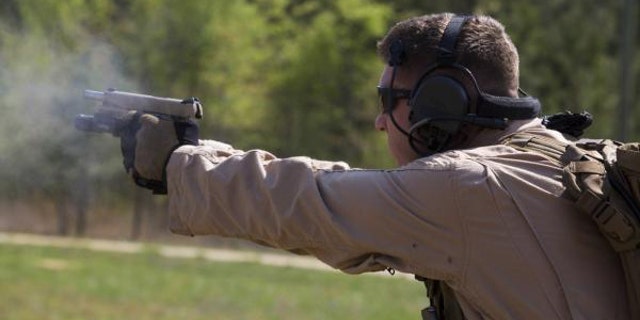 In the future, it is expected another possible 70,000 or so may eventually become available.
PODCAST: HEAR A RARE, FIRSTHAND ACCOUNT OF THE REAL "BLACK HAWK DOWN" BATTLES FROM A FASCINATING DELTA FORCE OPERATOR
Who can buy them?
There are rules for who CMP can sell firearms to. For starters, only to Americans. You need to be a U.S. citizen or you are out of luck.
You also need to meet the federal and state-level firearm criteria to legally buy a firearm. These criteria include being at least 18 years old and passing a background check.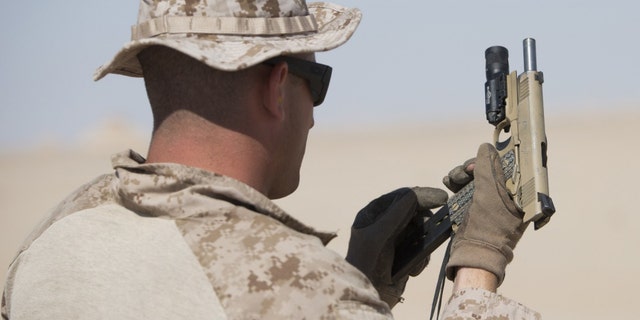 Next, you need to fall within the guidelines.
THE MOST EXCITING MILITARY VEHICLES OF 2017
Active-duty service member, reservist, National Guardsman, veterans and CMP's "special affiliates" members are all eligible to purchase one.
Special affiliate members are folks who belong to congressionally chartered veterans service organizations and professional organizations like the Fraternal Order of Police.
So if you don't fall within those categories then you need a membership with a CMP-affiliated club. These can be found across the United States and often membership will set you back around $20 to $30.
How can you buy one?
Get ready in advance so you're poised to strike and nab one.
You'll need a copy of a U.S. birth certificate, passport or any other official proof of citizenship. For military IDs, E5 and above can be used.
3 OF THE CRAZIEST BULLETPROOF BODY ARMOR ADVANCES OF 2017
To prove you meet age requirements, you can use that same proof of identification if it details your birthdate.
Make sure you have proof ready that you fall within the guidelines. You'll need to provide proof of membership in a CMP-affiliated organization like a membership card or CMP Club Member Certification Form.
You also need to provide proof you know how to safely handle firearms and are familiar with shooting range safe conduct.
If your state has any other documents required to purchase a handgun then that paperwork needs to be included as well.
There is also a specific 1911 form that needs to be filled in. You can find a complete list of all the requirements, the mail order process, CMP organizations and all other relevant details on the CMP website.
How much?
Once the crates are opened by CMP they will inspect, grade, and value everything to determine the prices.