How to get the most out of Facebook's new Timeline Apps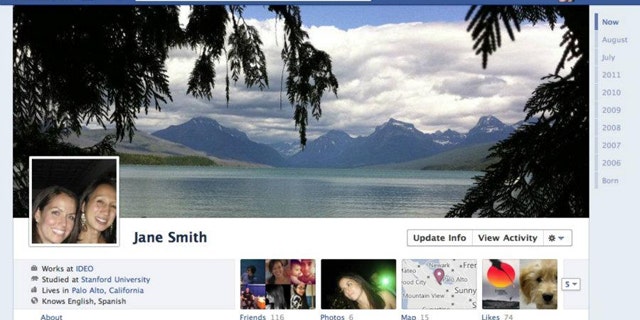 Facebook is expanding its virtual scrapbook feature, Timeline. Now, in addition to letting people see your current and past Facebook activities, you can show them what you're up to elsewhere on the Web.
This is thanks to the new Timeline Apps feature, which allows a new set of apps to grab and post activity from other websites and services into your Facebook Timeline.
For example, if you install the Words With Friends app, all your Words With Friends account activity appears in Facebook.
As of this writing, 80 apps are available, but Facebook has promised to release even more. The apps already available include some big names, including Hulu, Yahoo! News, eBay, Zynga, Rotten Tomatoes and TripAdvisor. A full list is below.
To install Timeline apps, first you need to activate Timeline. Here's how to do that.
Then visit the Timeline Apps page to find apps you want to use. Each app has an install page that shows you what the app does and allows you to adjust its privacy settings.
Not all apps post to Timeline automatically. For some apps, you turn on the "post to Timeline" feature right from the app install page. Others require you to enable from within your Facebook Account Settings.
Go to Account Settings >Apps to manage all your apps. You can set the privacy of each app at any time from there.
In addition to the apps' overall privacy setting, you can control privacy post by post as well. Click the X in the upper right corner of any app post to show or hide it in Timeline.
Not sure if there are any apps you'd want to use? Here's a list of the first 80 apps available. See if your favorite site is here.
MUSIC
Saavn, Turntable.fm, Earbits, Rhapsody, Songza, Jelli, MOG, Rdio, iHeartRadio, Slacker, Spotify
NEWS
Wetpaint, WSJ Social, USA Today + Me, BuzzFeed, Rockmelt, The Daily, Yahoo! News, Washington Post Social Reader, The Independent, The Guardian, InHindi, IBNLive with Friends, Joinsmsn, Digg
GIVING
FundRazr, Causes, Artez Interactive
TRAVEL
Gogobot, TripAdvisor, Wipolo, Where I've Been, Airbnb
FOOD
Urbanspoon, Snooth, Foodspotting, Foodily, Yummly
SHOPPING / FASHION
Polyvore, Oodle, Lyst, Sneakpeeq, Pinterest, GiftRocket, Payvment, Living Social, Pose, LAX World, GiantNerd, Fab
FITNESS
Runkeeper, MapMyFitness
ENTERTAINMENT
Goodreads, Ticketmaster, Snapstick, ScoreBig, Ticketfly, StubHub, Soundcloud, Words With Friends, Zeebox, Castleville, Hulu, Dailymotion, Bubble Island, Cinemur, Kobo, Diamond Dash, Draw My Thing, Rotten Tomatoes,
OTHER
[s]edition, BranchOut, Autotrader, Artfinder, Apssfire, Grockit, Ford - Mustang, Ford - Grab-a-Badge, Chegg, Color
Kim Komando hosts the nation's largest talk radio show about consumer electronics, computers and the Internet. Get the podcast or find the station nearest you at www.komando.com/listen. Subscribe to Kim's free e-mail newsletters at www.komando.com/newsletters. Copyright 1995-2012, WestStar TalkRadio Network. All rights reserved.