How technology is building the aquarium of the future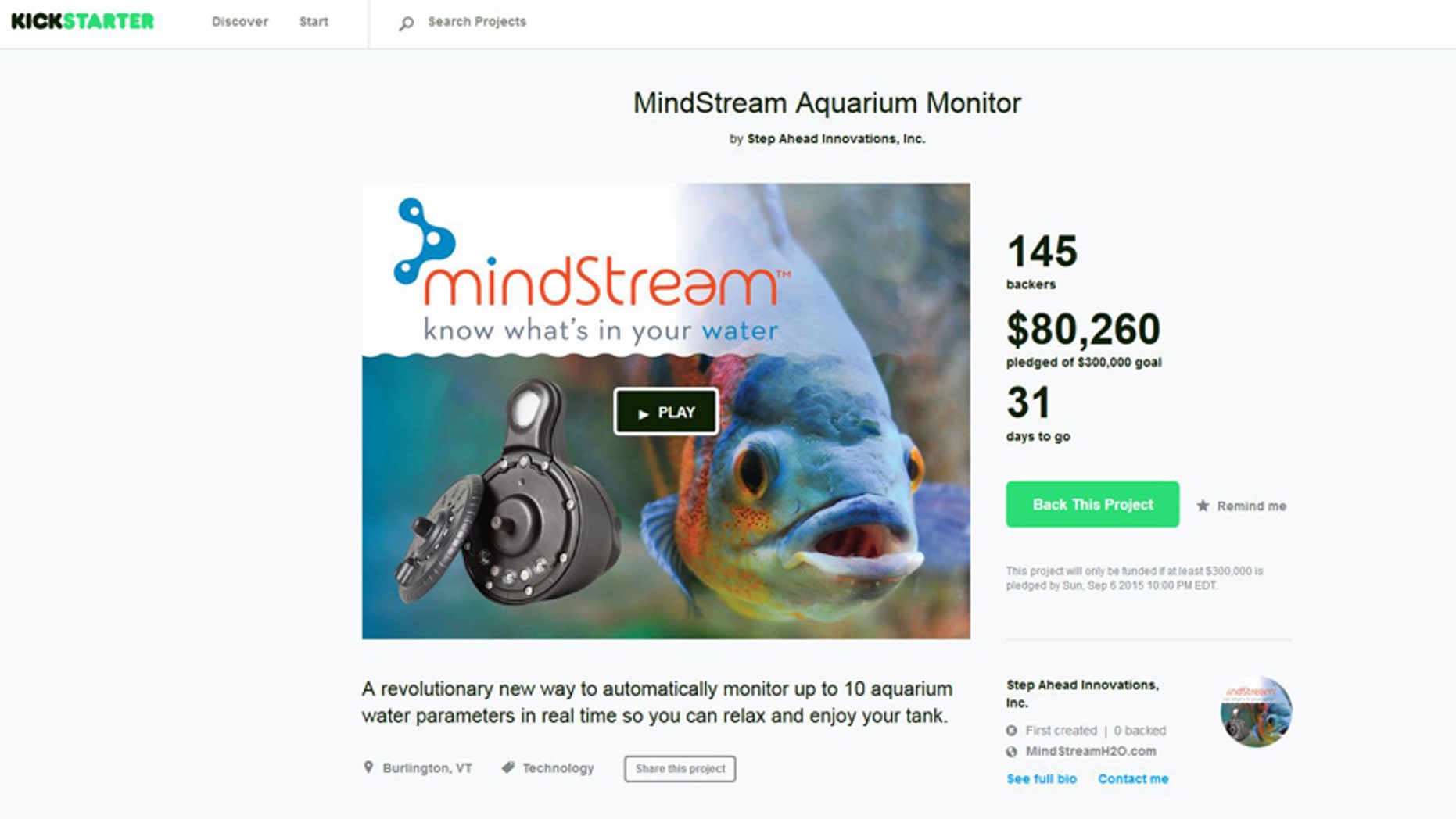 Worrying about the health of your aquarium fish could be a thing of the past. Step Ahead Innovations has started a Kickstarter campaign to launch its high-tech MindStream Aquarium Monitor that replaces manual testing in salt water aquariums.
The monitor accurately measures up to 10 critical water parameters important to the health of fish and coral, and delivers constantly updated data to computers and smartphones, according to Step Ahead Innovations.
"We're thrilled with the pre-launch demand for the MindStream monitor, and our testing results have been very positive," said Step Ahead Innovations Founder James Clark, himself an avid aquarist in an email to FoxNews.com.  "We have invested an incredible amount of time and care to ensure that when we launched, this product would be accurate, reliable, and easy to use, and I feel confident that the monitor we've revealed will exceed every expectation."
The product is undergoing final testing, and will be available for an anticipated $700-$900 retail price, or from $495 via the Kickstarter campaign for supporters. The product is expected to start shipping in December.
How does the system really work? The MindStream monitor is a sophisticated instrument that attaches to the inside wall of an aquarium tank and connects to a magnetized power pack on the outside of the tank. The in-tank monitor is powered wirelessly through the glass, eliminating the need for wires in the tank. Water data is uploaded every 15 minutes via Wi-Fi to the MindStream cloud. Users can monitor the health of their tanks with any web-enabled device, and with apps for iPhone, Android, and Windows. The device also uses a disc that contains advanced chemical/fluorescent sensors that are accurate for at least 30 days.
Step Ahead is touting MindStream monitor benefits that include the ability to view historical data  and set specific ranges for water parameters that include carbon dioxide, alkalinity, oxygen levels, and temperature. Automated alerts can also be sent out when these ranges are exceeded.