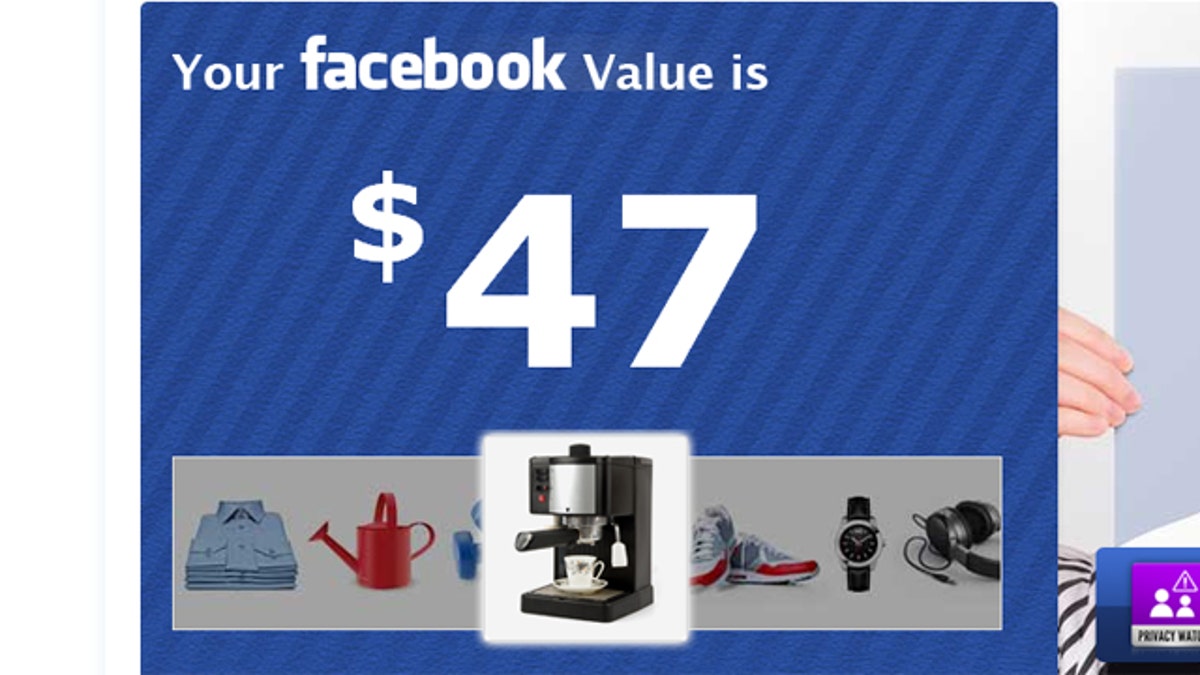 Facebook is worth a lot of money, somewhere in the region of $100 billion, depending on who you ask. But how much are you worth to Facebook?
Now you'll never have to wonder. A new site created by online privacy company Abine promises to make the necessary calculations.
It's called the Facebook Val-You Calculator, and after answering a series of 7 questions about how many friends you have, how often you "like" things, and even your salary range, the site spits out your "Facebook value" in dollars and cents.
TechCrunch described the tool as intended "to illustrate the potential for Facebook to lose sight of the importance of the individual (and his or her privacy) amidst the pressure to maintain its ridiculously high valuation."
Values range anywhere from a dollar or two, if you live outside the U.S. and never play Zynga games, to nearly $100, for serious power users who regularly upload photos and are the highest income bracket.
Facebook CEO Mark Zuckerberg will be hoping those numbers skew towards the high end as the social network is coming under pressure for its advertising returns after GM decided to pull Facebook ads from its strategy after re-evaluating their effectiveness.
According to Forrester, Facebook made less than $4 per active user in 2011.