Latest Apple iPhone rumor: Larger screens coming?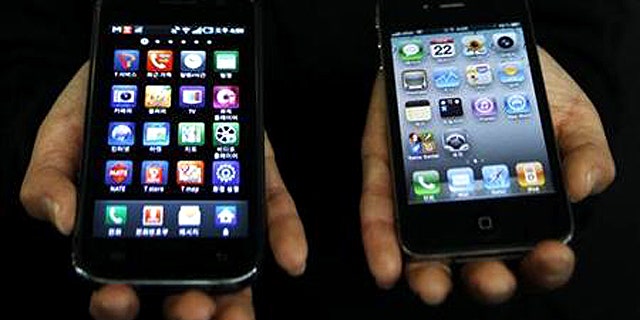 HONG KONG – Apple, which is expected to launch its next-generation iPhone later this year, has ordered screens from its Asian suppliers that are bigger than the ones used in iPhones since they debuted in 2007, people familiar with the situation said Wednesday.
Production is set to begin next month for the screens, which measure at least four inches diagonally compared to 3.5 inches on the iPhone 4S, the latest phone from Apple, the people said.
The move suggests that the Cupertino, Calif.-based company is trying to make its popular smartphone more appealing amid intensifying competition from rival Samsung Electronics.
Samsung, which became the world's biggest cell phone maker in the first quarter, recently unveiled its new flagship smartphone with a 4.8-inch display, one of the largest smartphone screens.
Until now, Apple has never changed the size of the iPhone's screen, which has been 3.5 inches since the first model that debuted in 2007.
For the next iPhone, which analysts predict will come out in the fall, Apple is working with multiple screen makers including South Korea's LG Display, Japan's Sharp and Japan Display, a new company created last month by three Japanese companies and the government, some of the sources said.
Apple also has stuck with one size for its iPad tablet, while other manufacturers have produced a range of sizes. The Wall Street Journal reported in February that Apple was testing tablet computers with screens smaller than the 9.7-inch screen on the existing iPads.
An Apple spokeswoman declined to comment.
Apple effectively defined smartphones as a new category with its iPhone, but the market rapidly evolved and expanded over the past few years and now is crowded with many brands selling smartphones in various sizes and price ranges.
Apple, the world's most valuable company, faces particularly fierce challenges from Samsung, which sells a much broader variety of phones. The two companies together account for more than half of the world's smartphones.
This year, analysts expect Samsung's smartphone shipments to double, while the next iPhone also is expected to boost Apple's shipments.