How Mars astronauts could turn pee into plastics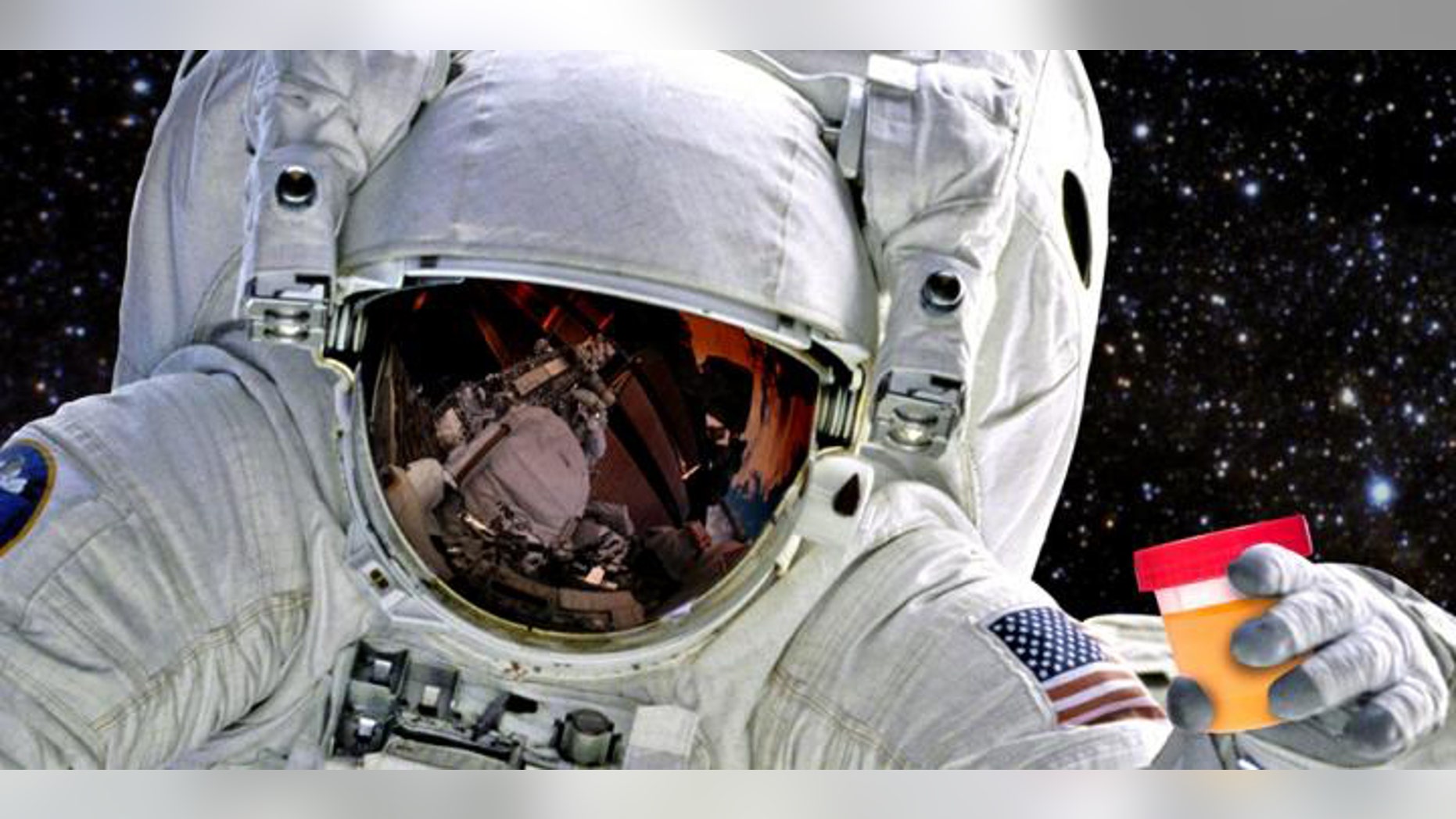 Plastic from urine? That's the plan because nothing is wasted in space.
Mars astronauts who need to make a tool on the spot may be able to tap their own urine, according to Dr. Mark A. Blenner, a professor at Clemson University.
"Imagine you're on your way to Mars, and you lose a crucial tool during a spacewalk…you'll simply re-enter your spacecraft and use some microorganisms to convert your urine and exhaled carbon dioxide (CO2) into chemicals to make a new one," according to a statement from the American Chemical Society and Professor Blenner.
NASA SHOWS OFF BATMOBILE-LIKE MARS ROVER PROTOTYPE
When astronauts in the future make epic journeys to Mars, it will be essential to find a way to reuse and recycle everything they bring with them. With this in mind, Blenner and his team are studying how to repurpose molecules to convert them into things like polyesters and nutrients.
The journey to Mars is estimated to take between six and eight months.
NASA's goal is to send a manned mission to Mars in the 2030s.
The system that Blenner developed uses a variety of strains of the yeast Yarrowia lipolytica, which require both nitrogen and carbon to grow. Blenner's team at Clemson discovered that the yeast can get their nitrogen from urea in untreated urine.
How practical?
"[It] is very early stage," Blenner told Fox News in an email. "In particular the plastics production needs to be improved," he said.
NASA TEST FIRES ROCKET ENGINE FOR FUTURE MARS MISSION
One yeast strain has been engineered to churn out monomers and link them to make polyester polymers. Those polymers could then be used in a 3-D printer to generate new plastic parts. Blenner's team is continuing to engineer this yeast strain.
Another of the yeast strains produces omega-3 fatty acids since it will also be necessary to create essential nutrients on a long journey to Mars. Omega-3 fatty acids contribute to heart, eye and brain health.
ARE MARS' TROJAN ASTEROIDS PIECES OF THE RED PLANET?
"The omega-3 production from non-waste substrates has already been commercialized by Dupont. We have achieved moderately good yields of omega-3 using waste substrates (cyanobacteria biomass and urine)," Blenner said in the email.
"[But] it's not clear how microorganisms will respond to being in the space environment, nor is it clear how genetically engineered microbes will respond," he added.