'Horizon Zero Dawn' review: An unforgettable experience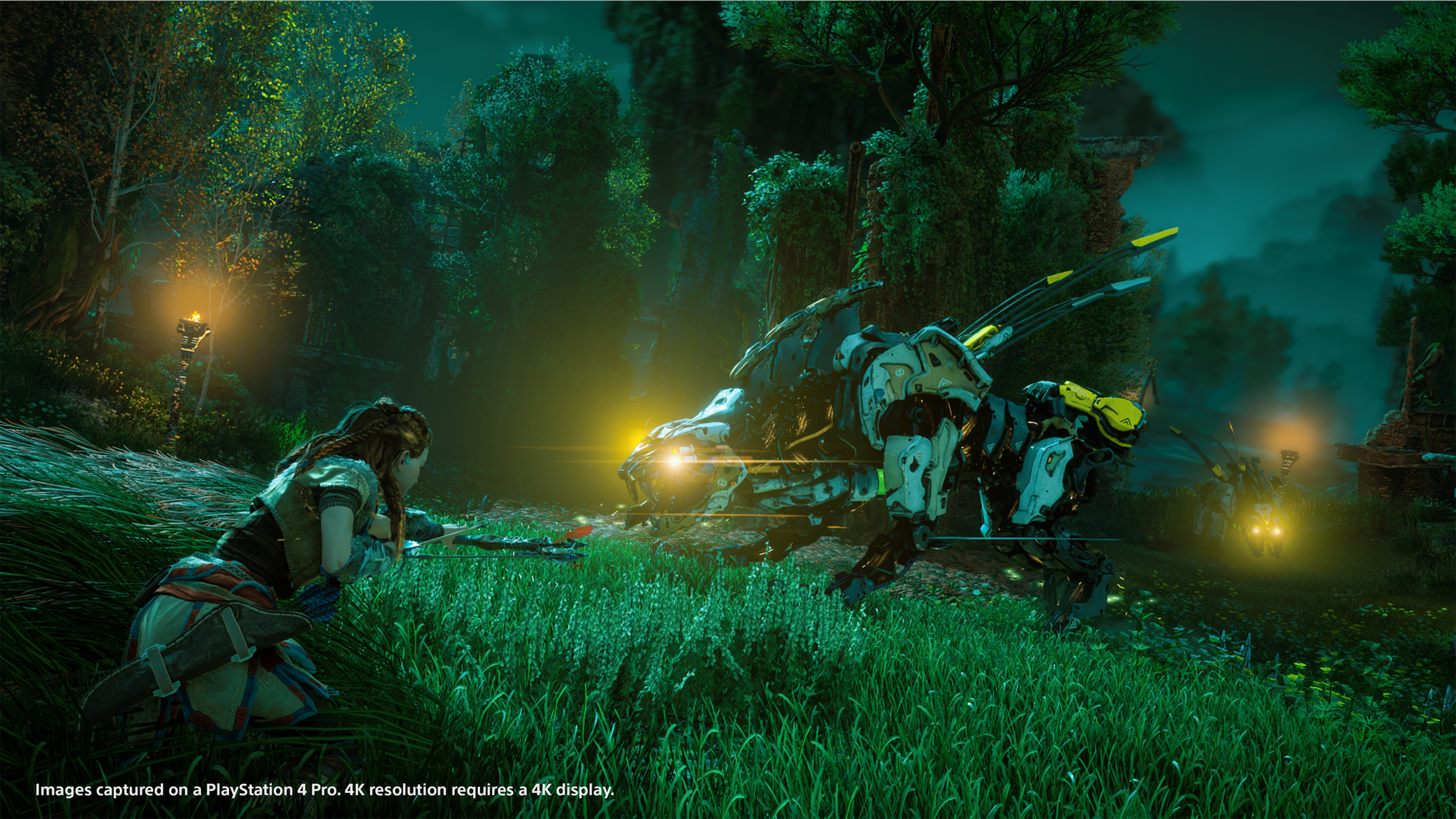 "Horizon Zero Dawn" is a beautiful game from start to finish. From the orchestrated music, to the intelligence or mannerisms of the robots acting like actual animals, it's teriffic.
Published by Sony exclusively for Playstation 4, "Horizon Zero Dawn" is set in a futuristic, yet primal world, bringing together the genres effortlessly. The game thrives on amazing story telling, beautiful landscapes and an unforgettable hunting experience. From the start, Aloy sets to find out why the world is as it is. In the process, she hunts and dodges a world infested with robotic dinosaurs.
NINTENDO SWITCH GAMING SYSTEM SET FOR DEBUT, IS IT WORTH YOUR TIME AND MONEY?
There are more than 20 species of the robots who habitat the game, each one varying in size, strength and abilities. From beginning to end, these beautifully created robot dinosaurs are always a threat to Aloy's life. One hit from one of them will make users readjust to their entire surrounding.
Luckily, Aloy can fight back. Detailed to the last power core, every one of Aloy's arrows can hit a specific part and possibly knock off the enemy. This is handy when crafting ammunition or inventory space. After various encounters, players can personalize attack patterns for each type of enemy.
Gamers can lure enemies into a trap or follow them and wait for the most opportune time to strike. "Horizon Zero Dawn" allows patience to be rewarded.
NINTENDO HAS ALREADY SOLD 1.5 MILLION NES CLASSIC EDITION CONSOLES
Customization is also a key component to the experience "Horizon: Zero Dawn" provides. It's in depth, the scenery is colorful and vivid, and the unforgettable protagonist Aloy will show you there is no impossible task.
Leveling up allows the player to allocate skill points into various talents or traits, which allows for an easier hunt, scavenge or the ability to sneak. Different weapons change the way Aloy fights her enemies. Each type of ammunition has a different job and a proper way to use it, including bows that shoot different types of arrow, slingshots that shoot grenades and a few others to help set traps and tie down some of the bigger robots.
The vast landscapes in the game are detailed and beautiful to every corner of the map. Every location will bring you to a new experience, ranging from snowy mountains to thick jungle forests.
Everything about the game goes together so well and makes it a masterpiece. "Horizon Zero Dawn" is an adventure everyone should experience.
Verdict: 10/10