Here are the trends to watch for at CES 2016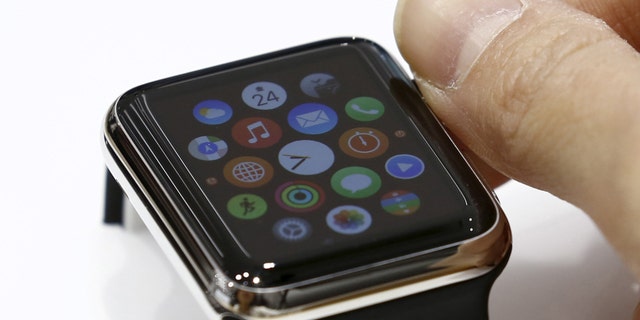 Car tech, wearables, and virtual reality are just a few of the cooler technologies that will be on parade at at CES 2016.
Cars: The latest automotive tech will be a major theme at CES 2016, with more than 115 automotive tech companies and nine automakers debuting products, according to a statement from the Consumer Technology Association, which runs CES 2016. "A show within a show, automotive exhibits will cover more than 200,000 net square feet of exhibit space, a 25 percent increase over the 2015 CES," CTA said. Car tech in focus includes the latest in driverless, electric, and energy-efficient vehicles.
Related: The Apple watchOS 2 software update: Wallet, better Wi-Fi calls and more
Chevrolet will roll out its Bolt all-electric vehicle at CES. The Bolt – not to be confused with Chevy's plug-in hybrid Volt – is General Motors first all-electric long-range vehicle, with an expected battery-only range of 200 miles. GM CEO Mary Barra will be speaking at CES on January 6. Volkswagen is expected to introduce an all-electric microbus, according to reports.
Ford and Google are expected to announce a collaboration on self-driving, aka autonomous, vehicles. Toyota is also slated to show off autonomous car tech.
The autonomous electric vehicle is a red-hot area of R&D for vehicle makers globally. U.S. carmaker Tesla is leading the way by already offering limited self-driving on its Model S and Model X electric vehicles that are on the road today.
A CES 2016 map of exhibitors shows lots of car and car tech companies with sizeable booths including Chevrolet, Ford Motor, Delphi, Toyota, Kia, and Audi.
Finally, furtive startup Faraday Future will debut its electric vehicle concept vehicle. Faraday has said it will produce "100% electric vehicles that offer seamless connectivity to the outside world. In addition to producing vehicles, the company plans to explore...unique ownership models, in-vehicle content and autonomous driving." http://faradayfuture.com/ces2016/
Wearables: The global wearables market is forecast to reach 111 million devices shipped in 2016. Wearable devices are gaining traction in the wake of the release of the Apple Watch earlier this year and a flood of new smartwatches and fitness trackers from Samsung, LG, FitBit, and Microsoft. While companies like Samsung and LG traditionally show off wearable hardware at CES, one of the hot topics this year will be software to make wearables smarter. That includes tech that does a better job of offering more insight on how to improve fitness routines and even offers wellness advice – rather than just spitting out raw fitness summaries, which most wearables do today. Mio Global plans to unveil tech that suggests a fitness routine best suited to each individual. That sounds like a no-brainer but wearables are still pretty dumb.
Related: Fitbit, Garmin, Apple Watch lead fitness tracker, smartwatch holiday gift list
From fitness to fashion: Companies will take another stab this year at combining fashion and wearables. That means making wearables disappear – that is, embedding them in clothes. One area of focus will be Near Field Communications (NFC) chips embedded in attire. NFC – which allows, for example, the Apple Watch to communicate with contactless readers to make payments at stores – will be embedded in clothes to allow smart services on demand. One possible application is embedding the technology in golf clothes to monitor weather conditions or the level of ultra violet rays before you step onto the course.
Samsung C&T, for example, introduced the Smart Suit and Perfect Wallet earlier this year at IFA 2015 in Berlin. The Smart Suit 4.0 has NFC embedded in the sleeve button, allowing you to manage the NFC tag when wearing the suit
Samsung is also expected to show off a smart belt that helps you keep tabs on your waistline by monitoring steps, time spent sitting down, and eating habits.
Virtual Reality, aka, Augmented Reality: A slew of virtual reality platforms are on their way in 2016 including Facebook's Oculus Rift, Sony's Playstation VR, and Microsoft's Hololens.
Related: Samsung Gear S2 vs. Apple Watch
Less sophisticated VR tech is already out there such as Google Cardboard that works today with most smartphones. Samsung's Gear VR uses Oculus VR technology to tap into a Galaxy phone's processor to power the VR headset.
The key thing to remember at CES is that there will be a lot of chatter about VR but the more sophisticated working platforms and products won't be rolling out until later in 2016.
Mary Lou Jepsen, who was the head of Google X's display division and is now heading up Oculus VR at Facebook, will give a presentation entitled "Screentime: From Laptops to Virtual Reality."
Oculus will have a sizeable booth at CES to show off its latest and greatest VR technology.
Keep your eyes peeled for VR cameras. Early examples of VR cameras include the Jump Camera Rig which patches together 16 camera modules in a circular array. Or Nokia's Ozo, which captures 360 degree video and surround sound.